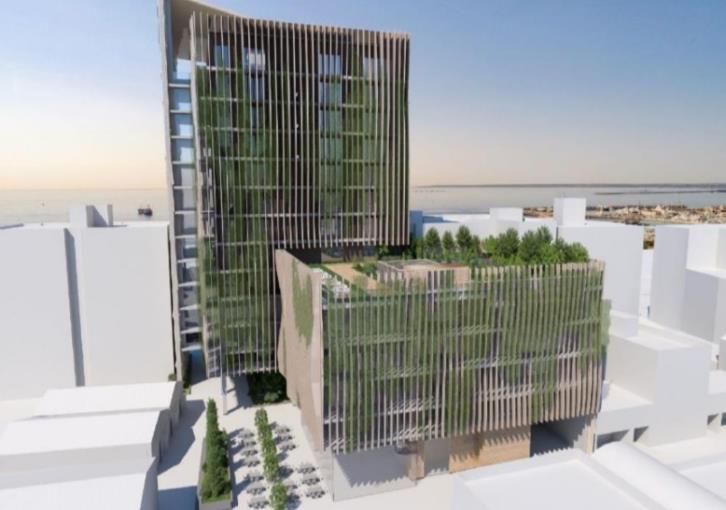 Insider
The OK of the Environmental Authority got a new big development in the center of Limassol and specifically in the area of Ayia Napa.
This new large development concerns the construction and operation of residential and commercial development under the name "THE GALLERY" owned by the company "ASKANIS GROUP OF COMPANIES" in the parish of Ayia Napa in the province of Limassol.
The development consists of a building with uneven distribution of 3 floors (height 22.10 meters) and 10 floors (height 54.24 meters) with 14 apartments (2 and 3 bedrooms), 6 office spaces, gym, 3 areas for restaurants, 1 indoor and 2 outdoor swimming pools and two underground parking spaces of 78 places, of which 4 places are for the disabled.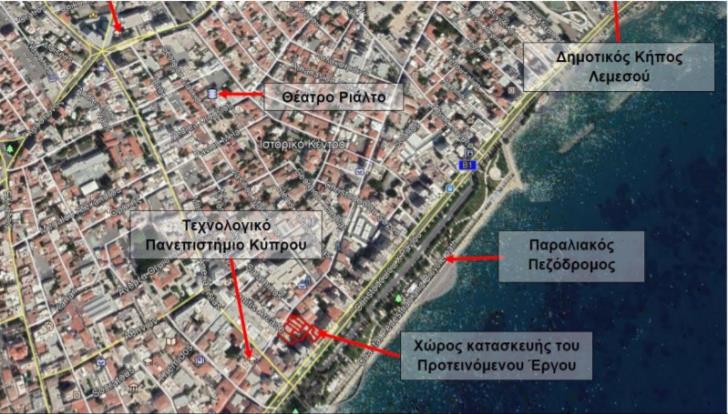 14 two- and three-bedroom apartments Six office spaces Gymnasiums Three restaurant areas One indoor and two outdoor swimming pools Two underground parking spaces of 78 spaces, of which 4 for the disabled
The proposed project is located in the parish of Ayia Napa, in the Municipality of Limassol in an urban / coastal area, at a distance of about 90 meters from the coastline, within blocks 567, 568, 569, 570, 573, 574, 575, 576 577 and 709 in F / Fig: 54/580603. The total area of the plots under study is 2,291 sq.m. and the area of the building complex will cover an area of approximately 1,728 sq.m. In the wider area of the project there are various types of developments, such as commercial and residential, sports and entertainment venues, private and public green spaces. Also, north of the project at a distance of about 8 meters are commercial developments and at 422 meters the Rialto Theater, to the east at a distance of 5 meters is the Papadakeio Municipal Cultural Center to the south of the project at a distance of about 30 meters is the Public Green Space "Molos Limassol ". To the southwest of the project at 582 meters is the Castle of Limassol. Also from the southern border of plots with numbers 567 and 569 (which fall under the project) there is a multi-storey building with the main use of the house.