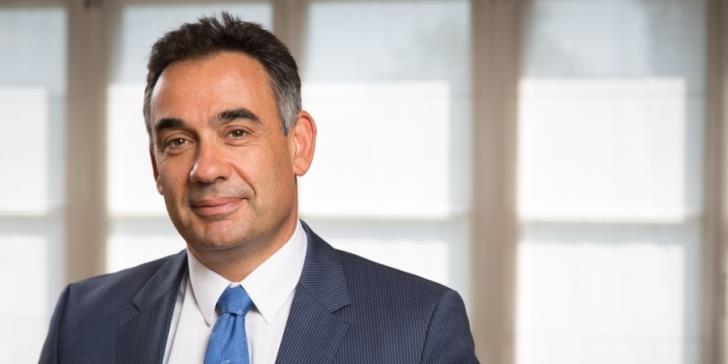 & nbsp & nbspInsider & nbsp; & nbsp;
At a meeting of the Board of Directors of Universal Life after the annual General Meeting of the Company, Mr. Pavlos Fotiadis was elected to the position of Chairman succeeding Mr. Socrates Solomidis, who will continue to serve from the position of Vice Chairman. In addition, it was decided to further strengthen the Board of Directors through the appointment of two new, independent Directors, Ms. Maria Dionysiadou and Mr. Nikos Sirimis, both with many years of experience in the financial sector. Ms. Dionysiadou has a rich CV with important positions in banking institutions in Cyprus while Mr. Syrimis was for a number of years a partner of KPMG Cyprus in which he was President for 15 consecutive years.
The new Chairman of the Board Mr. Fotiadis studied Economics & nbsp; at Harvard University in the USA and Business Administration at the INSEAD Business School in France. Since 1990 he has been the Managing Director of Photos Photiades Breweries and the Fotos Fotiadis Group, one of the largest and most dynamically developing Cypriot business organizations with activities in five countries. & Nbsp; He has been a member of the Boards of Directors of various public companies and organizations in Cyprus, Europe and America, including President for two terms of the European Brewers Association, President of the Cyprus Institute of Neurology and Genetics and the Harvard Club Cyprus. & Nbsp; He is currently a member of the Cyprus Economy and Competitiveness Council, which aims to contribute effectively to the achievement of national development goals. & nbsp; & nbsp; & nbsp; & nbsp; & nbsp; & nbsp; & nbsp; & nbsp; & nbsp; & nbsp; & nbsp; & nbsp; & nbsp; & nbsp; & nbsp; & nbsp; & nbsp; & nbsp; & nbsp; & nbsp; & nbsp; & nbsp; & nbsp; & nbsp; & nbsp; & nbsp; & nbsp; & nbsp; & nbsp; & nbsp; & nbsp; Of Universal Life, the most historic and one of the leading insurance companies in the country. & Nbsp; After welcoming Ms. Dionysiadou and Mr. Syrimis to the Board of Directors, he thanked the members of the Board of Directors for their trust in his person. & Nbsp; At the same time, he expressed his conviction that with the good cooperation of all the members of the Board of Directors, the Executive Management and the Human Resources of the Company, Universal Life will continue its upward course, & nbsp; for the benefit not only of its shareholders and people, but also of the thousands of customers who trust it.