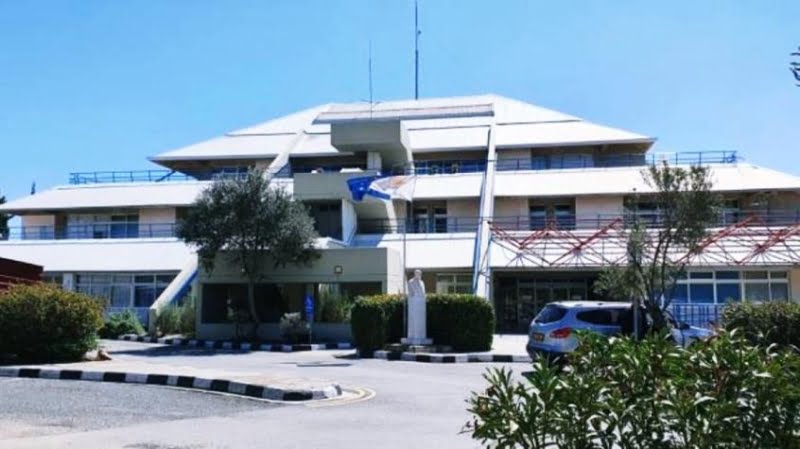 The Mayor of Paphos Phaidonas Phaidonos refers to the bad situation presented by the Paphos Municipality after receiving complaints that have been received in the last period, announcing at the same time a peaceful protest event by active citizens, outside the Paphos Hospital, at a later stage in which he intends to participate as well himself.
In his statements to journalists in the early afternoon, the Mayor of Paphos stated that logistically the General Hospital of Paphos is old, it is 32 years old and has never had any substantial or even simple maintenance.
He also assessed that "it is not enough that it is poorly maintained, at the same time due to mismanagement and mismanagement not even the smallest things are done by some". what's worse since "thrown things, broken ceilings dominate in different places", noting that "when the rains fall in ten different places, cleaning women run to place buckets to collect the water dripping from the ceilings".
He also complained that many patients and their relatives from Paphos Province are suffering since there are no beds in clinics and are forced to be treated in other provinces.
Paphos Hospital continued, it was built in 1990 when tourism was under 400 thousand inhabitants and the population was 30,000 inhabitants less. Today, he continued, the population has increased, visitors have increased year-on-year to more than 1.5 million, the number of foreign workers residing in Paphos has increased, resulting in no beds and overcrowding in the Hospital.
In Paphos Hospital has been operating a Pediatric Clinic with 18 beds for the last few years and now it is operating a Pediatric Clinic with only four beds, as he said. some clinic owners, "select only the profitable medical services," as he called them.