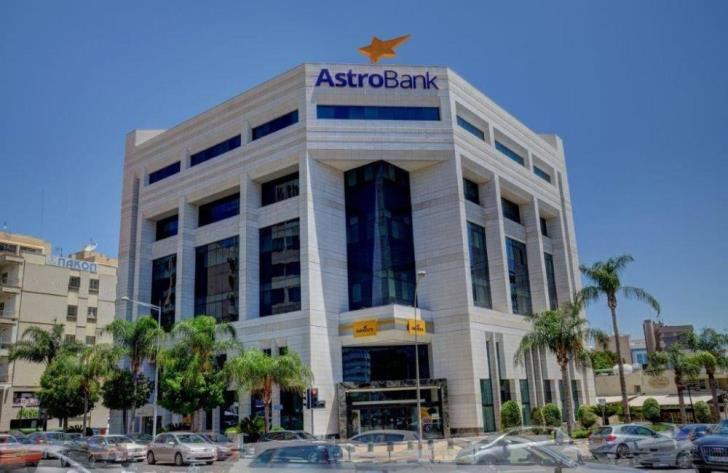 & nbsp & nbspTheano Thiopoulou & nbsp; & nbsp;
It is expected that the employees of Astrobank will sit at the consultation table again, with the Curator of Institutions of Professional Pension Benefits and the management Committee of the Provident Fund of Bank Employees of Cyprus. & Nbsp;
The development arose after the dissatisfaction expressed by a group of Astrobank employees for the procedures followed for the transfer, from the beginning of 2022, of the employer and employee contributions of the Bank's Provident Fund, to the single Provident Fund of Bank Employees of Cyprus. They claim that there was misinformation from ETYK and psychological pressure to secure their consent. They criticize, in particular, the decision of the new contributions arising from 2022 and onwards to be & nbsp; paid to the Unified Provident Fund of Bank Employees of Cyprus and claim that the previous regime was more in their interest.
ETYK announced in a circular that so far the majority of employees have signed and afterwards several employees claim that they have suffered misinformation and psychological pressure to do so. According to information, some have regretted it and express their desire to keep the existing contributions in the Astrobank Provident Fund, instead of transferring them to the Single Provident Fund of Bank Employees of Cyprus. What comes out of groups of employees is that they want to see the issue again, without being pressured and to have complete and informative information.
In a letter sent on January 28, the Superintendent notes that "the purpose of the initiative was to understand and confirm the intentions of those involved and to explain to them what needs to be done within the law, so that, on the one hand, employees are given the opportunity/choice to choose which fund they want to participate in in relation to their future contributions to the occupational pension plan provided by their employer, and on the other hand, be given the opportunity/option to transfer their accumulated pension rights from one fund to another, based on the provisions of Article 74 (2) of the Law ".
In the letter, the Commissioner concludes by pointing out that ) (b), to the Management Committee of the Fund from which they will be transferred, which will be accompanied by the transfer agreement of the member with the receiving fund .
It is pointed out that the two funds should prepare relevant individual applications and transfer agreements, as defined in Directive 1/2021 of the IESP Superintendent and take care to follow the provisions, terms and procedures set out in that
The issue arose when the agreement of ETYK with the management of Astrobank, around the end of 2021, became known, in the context of the renewal of the collective agreement for the years 2019 – 2021, which provided that the new contributions arising from 2022 onwards will be paid to the Unified Provident Fund of Bank Employees of Cyprus. & nbsp;