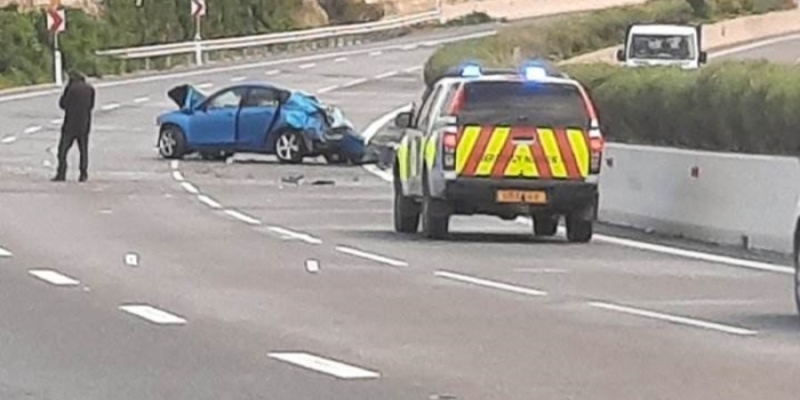 A fatal traffic collision occurred around 23:15 on Sunday night (29/1) on the Limassol highway – Pafos, after leaving for Paramali.
According to information from the British Bases, the victim of the fatal traffic accident is a 35-year-old foreigner.
The same information states that under conditions that are being investigated, the 35-year-old driver lost control of her car as a result of which she crashed violently into the dividing railing of the highway.
Due to the serious road collision, the two traffic lanes have been closed, the Police said in a statement.
Drivers heading towards Paphos will use the Paramali exit.
It is noted that the road has been closed since 23:15 on Sunday night (29/1) and is not expected to open before noon, according to the Police press representative, Christos Andreas.
Drivers are urged to be careful.
Read also: Serious traffic accident on L/sou-Paphos road : Closed and two lanes (pics)