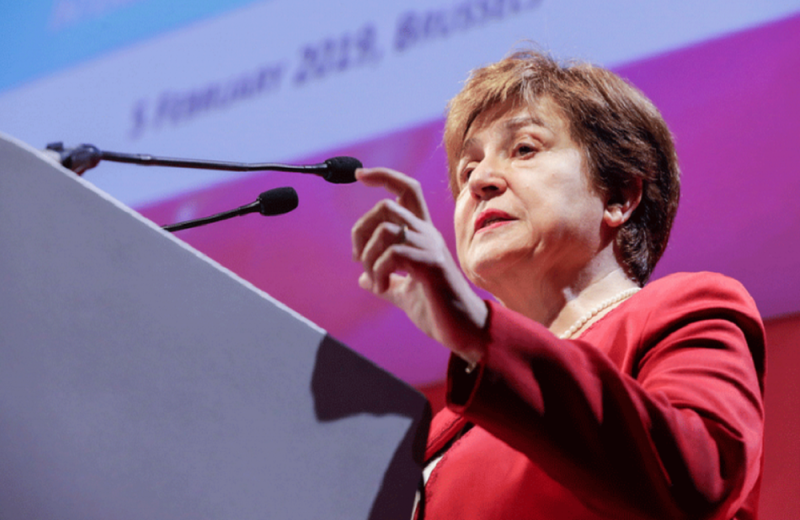 International Monetary Fund (IMF) Managing Director Kristalina Georgieva said on Thursday that global financial leaders may need to get used to fighting multiple crises.
Georgieva told Reuters that it was becoming increasingly difficult for central banks to reduce inflation without causing a recession due to rising energy and food prices since the Russia-Ukraine war and China's zero-sum policies. , which has reduced lockdown production and the need to rearrange supply chains to make them more resilient.
"I think what we need to get used to is that this can "It's not the last shock," he said, noting that he stopped seeing inflation as a "transient" shock when the Omicron epidemic broke out late last year.
He said strong demand from the United States, disruptions in the supply chain and the effects of the war in Ukraine were indicative of long-term inflation. The coronavirus pandemic is not over and there could be another crisis, he added, speaking on the sidelines of a meeting of finance ministers and G7 central bank governors in Germany.
China's zero-virus policy, which has led to widespread lockdowns in major cities, is unworkable due to highly contagious variants, but officials in Beijing are refusing to change it, he said, adding that its implications would be discussed at the meeting.
He said he was "not really worried" about China's economy because the Beijing government has room for fiscal and monetary policy to support growth.
Georgieva said that countries' efforts to shift their supply chains from maximum efficiency to increased resilience will come at a cost, as there will need to be a surplus.
Source: politis.com.cy