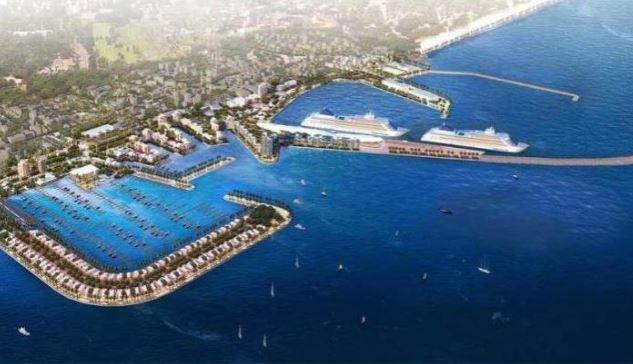 & nbsp & nbspNatasa & nbsp; Christoforou & nbsp; & nbsp;
A second property owner in the Larnaca marina is following the path of justice, who was asked by the Ministry of Tourism to leave the snack-bar he has, due to the takeover of the management of the port and the Larnaca marina by the investor, who starts work on the 1st April. & Nbsp;
The owner was notified in early February that he would have to hand over the keys to his estate by the end of the same month. He, however, refused to do so and will now take legal action to stop the eviction process.
"I have been there for 24 years and I have a license to operate a snack bar until 2024. My license was terminated by the Ministry of Tourism, from which I rent the space. I will move legally, because the new operating license was given to me in October ", Stavros Asimi told" F ".
READ ALSO: & nbsp; Eviction from Larnaca marina & nbsp;
As he said, he does not intend to leave the area and wishes to conclude a new agreement for his property, otherwise he will initiate legal proceedings to claim compensation. "My estate will not be demolished, because it is in the building where the offices of the marina are located. I am being evicted in order to rent it elsewhere and open a cafeteria. "& Nbsp;
filed a lawsuit, in an attempt to secure a court order and terminate the proceedings. & nbsp;
On Monday, however, in order to prevent the entrance to the space, railings were placed around the restaurant. "We went to our restaurant and they put railings. There were three policemen at the entrance, but they told me that they were there peacefully. I jumped over the railings to see if they cut off the electricity, because the restaurant's refrigerators are full. "
days for them to leave the area, without prior consultation. In April, the private investors for the development of the project, under the guidance of the Legal Service, proceeded to the issuance of termination letters to all users of premises in the area. Most, as he mentioned, have either handed over the keys of their premises to the Management of the marina, or are in the process of moving and removing their belongings.