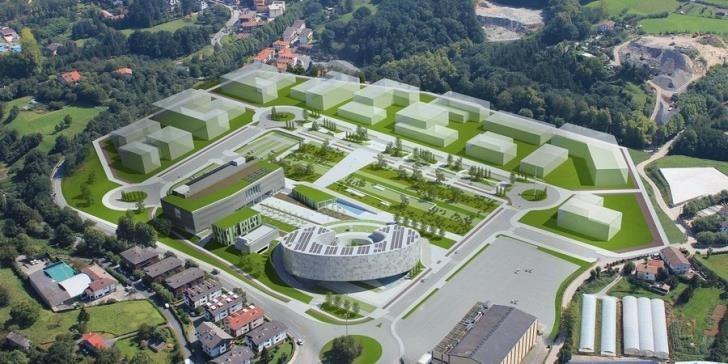 Eleftheria Paizanou
The door of the Ministry of Energy was knocked on by foreign investors, expressing interest in the implementation of the Technology Park in Pentakomo. This is a project that went through a thousand million waves, as a result of which it remains on the ice.
The project has been discussed for 21 years, decisions are made and tenders are announced, but in the process the investors back down, due to the deterrent conditions that they consider to be included in the conditions for the development of the project.
READ ALSO: The Technology Park is sinking
On Tuesday, the issue was discussed for the umpteenth time in the Parliamentary Committee on Trade, where a representative of the Ministry of Energy informed the deputies that there is new interest from investors. In fact, he noted that a special committee has been set up, which will examine the project from a different perspective and new approach, so that it does not remain in the drawers. He also said that in cooperation with other ministries, a tender will be announced, through which incentives will be provided to attract investors. A representative of the Land Registry noted that there is no pressure to return the parcels that have been expropriated and paid. As he said, the project has not been abandoned.
On behalf of OEB, satisfaction was expressed for the new interest that exists from investors. DISY MP Nikos Sykas stated that it is time for decisions, pointing out that it is not right to keep in the drawers projects that will contribute to development. AKEL MP Costas Costa appeared particularly strong, stating that Israel has 35 technology parks and Cyprus none. As he said, the technology park is necessary for the development of innovation and research, areas in which our country lags significantly. According to Mr. Costas, the development of these sectors will give thousands of jobs to unemployed young people and boost the economy. "We hope that the government has a sincere intention this time, to finally proceed with this very important project," he concluded.
It is recalled that two decades ago the decision was made to create the Technology Park as a basic infrastructure for the promotion of research, innovation and high technology in Cyprus. In March 2016, the government launched a public invitation to companies operating in the fields of technology, information and communication, energy, nanotechnology and health. At that time, there was interest from 16 companies of international scope, however only one company submitted a bid, which was rejected. In May 2017, the competent ministry re-announced the tender, without any interest.