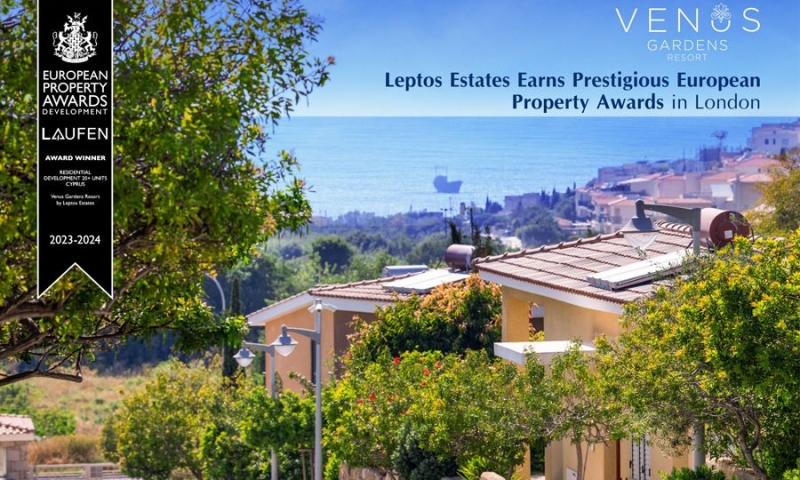 New distinction for Leptos Estates in this year's European Property Awards 2023 competition for the best project design with more than 20 residences for the successful Venus Gardens project.
The awards ceremony took place in London. Participation in the awards is open to all professionals in the field and the selection is made by an independent panel of 80 experts.
We are proud of winning this award and it is worth noting that Leptos Estates with 60 years of continuous service and success both in Cyprus and Greece presents itself today as one of the most dynamic Organizations in the Mediterranean and generally in the wider European Area with sales offices in 75 countries and with the construction of over 350 projects.
The history, experiences and projects of Leptos Estates are recognized and awarded worldwide and at the same time are the best guarantee for the future.
< iframe width='300px' height='500px' src='https://www.adstorebluebird.cy/api/banner/ServeBanner?zoneId=2734' frameborder='0' scrolling='no'>