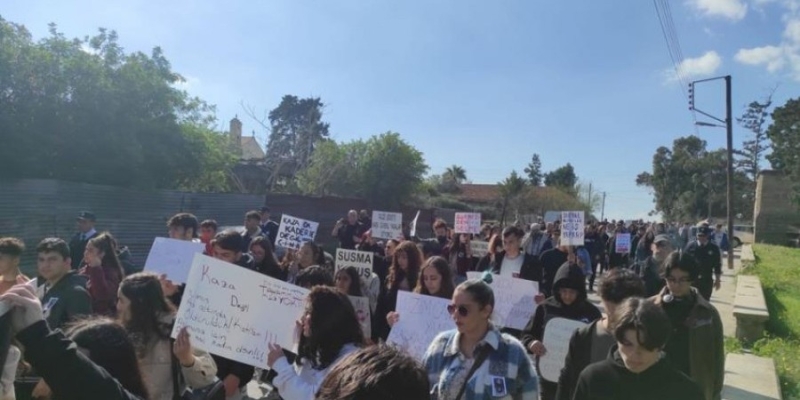 Organizations and parties will hold a protest tomorrow morning outside the "provincial court" Trikomou, where the suspect for the murder of 16-year-old Elin Ressour will be transferred for the renewal of his detention order.
As reported in the occupied territories, the 21-year-old Sefer Boufra Altudag, who was arrested as a suspect, is in seven-day detention . The murder was committed on January 26, 2023.
The protest is organized by the women's association of Famagusta. "We call on our entire world to support tomorrow's action to strengthen our reaction to this unacceptable event that deeply hurt the conscience of society", the organization says.
Two days ago classmates of the 16-year-old and various organizations held a protest in occupied Famagusta for the brutal murder of the 16-year-old «and to prevent more Elins from being murdered.
Source: KYPE