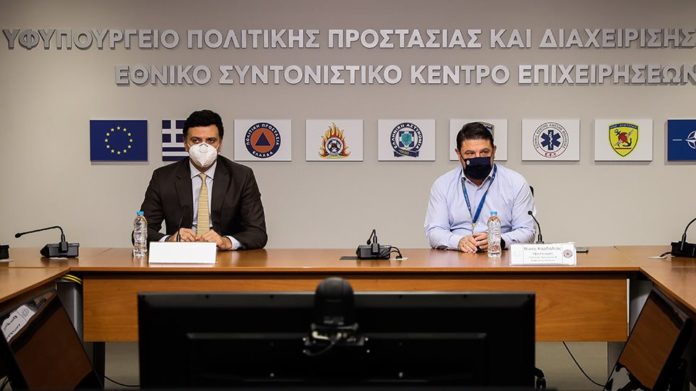 Only on foot or by bike the code 6 for exercise or ride with a pet – In the "deep red" Attica and 17 other areas – Hardalia: Concern about mutations.
Changes in the travel codes were announced by Nikos Hardalias, who also expressed concern about the mutations.
Mr. Hardalias stated that Regarding SMS, the following differences apply throughout Greece, regardless of the epidemiological risk:
In SMS 2 for transportation for the supply of basic goods, but also in SMS 3 for the banks, the transfer will take place only within the relevant municipality or at a distance of up to 2 kilometers.
For the SMS 6 that concerns the sport, it will be done exclusively on foot or by bicycle. In other words, no one will be able to send code 6 all over Greece to go by car or motorcycle.
In movement 4, the audit bodies will have to ask for additional evidence in order to establish the adequacy of exceptional travel for citizens.
Which ones go in the "deep red"
The "deep red" includes Attica, Achaia, Arcadia, Thessaloniki, Larissa, Lefkada except Meganisi, Fthiotida, Argolida, Corinth, Thesprotia, Arta, Samos, Viotia, Chios, Etoloakarnania, Rhodes, Heraklion and Evia except.
All other areas across the country go red.
In areas that are deep red, weddings and baptisms are suspended. Funerals will only be allowed in the presence of nine people.
A little while earlier, EODY announced 2,702 new cases, 40 deaths from complications of Covid-19 in the last 24 hours and 431 intubated patients.