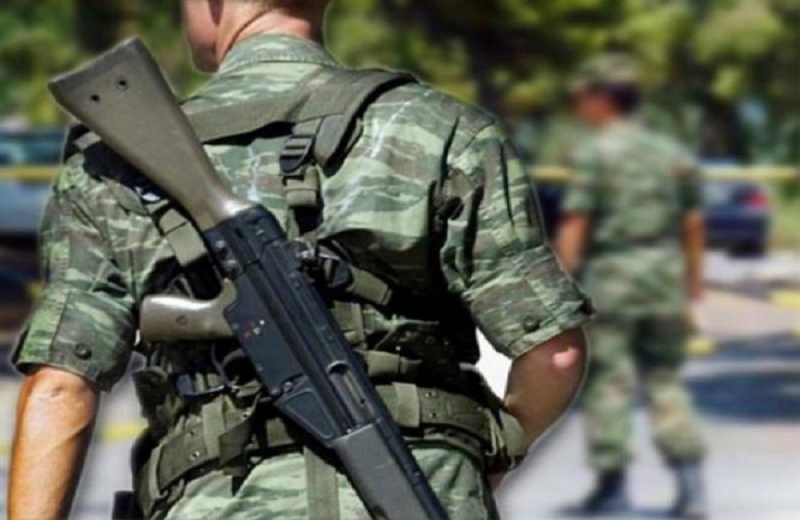 The Ministry of Defense announces the conduct of the Athletic and Military Test, with the aim of recruiting Contract Armed Forces (SYOP) in the National Guard.
It is emphasized that the invitation for examination by the Sports Committee and the Military Testing Committee does not constitute an acceptance by the Ministry of Defense that the candidate meets all the required qualifications, the overall examination (excluding the Health Examination, which will be held only for Candidates who will be invited to sign an "Employment Contract") and whose confirmation will be made at a later stage by the competent Evaluation Committee.
Candidates are kindly requested to adhere to the following program faithfully , to avoid synchronicity.
Sports and Military Test at Makareio Stadium, Nicosia
(a) Sports and Military Program Test
Date of Presentation

Time Submission

Candidate ID Number

ΑΠΟ

ΜΕΧΡΙ

03.05.2022 (Tuesday)

7.30 π.μ.

000000

940000

10.00 π.μ

940001

1000000

04.05.2022 (Wednesday)

7.30 p.m.

1000001

1060000

10.00 π.μ

1060001

1600000
(b) Medical attestation and certificate
During the Sports Test and the Military Test, candidates must provide:
Identity Card
recent (no later than 2 months before the start date) Sports and Military Test) a certificate from a doctor (the Athletes' Health Card will not be accepted), that they can participate in these Tests.
In case a candidate enters the Sports Test and the Military Test without the above, he/she will not be allowed to participate and will be excluded from the selection process.
In case a candidate is positive for the coronavirus , will be settled as it arrives at a later date. If a candidate tested positive for the coronavirus before the date of the Athletic Test and the Military Test, he/she must notify the Ministry of Defense in good time, sending a receipt by email ([email protected]) and fax ( fax no. 22807583).
(c) Performance Limits and Instructions
Test

Performance thresholds

Instructions

Athletic Test

1000m Race

Men: 5΄, 15΄΄

Women: 6΄, 43΄΄

Candidates are entitled to one attempt. If during the race they leave, for any reason, the race without finishing or not finishing within the specified time are considered losers.
Military Test

Canister Transport 150m.

Men: 2΄, 00΄΄

Women: 2΄, 00 ΄΄

Transport of two metal canisters of military type, at the same time, with a total weight of 20 kg each, for 150m., Without contact with the ground. Candidates are entitled to one attempt.
If the/the candidate is considered a failure in any of the above Tests, is excluded from all other stages of the process. Note:
For more information, interested parties can contact 22807632, 22807693, 1430 or email [email protected]