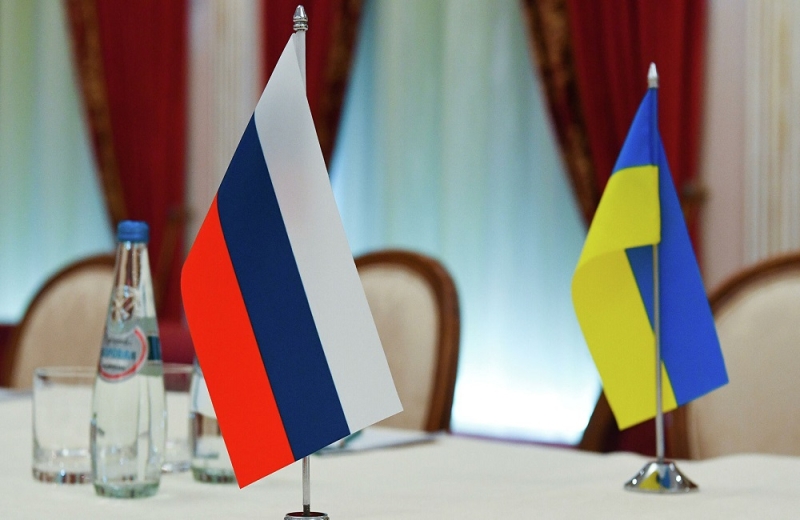 Ukraine and Russia will resume their digital peace talks tomorrow, Friday, April 1, a senior Ukrainian official said Wednesday after the end of talks in Turkey.
social networking site that the Ukrainian side proposed to meet the two leaders, but the Russian responded that more work needs to be done in advance to prepare a draft agreement.
Volodymyr Zelensky: We do not believe anyone
Ukrainian President Volodymyr Zelensky said on Wednesday that he did not believe the Russian side's promise to reduce its military activity, adding that his army was preparing for a new enemy. eastern part of the country.
Zelensky's remarks came shortly after Moscow announced a temporary ceasefire in Mariupol, which will take effect this morning at 10 a.m. in order to create a "humanitarian corridor" to Zaporizhia.
Ukrainian Deputy Prime Minister Irina Verestsuk called the move a "deception" by Russia, which has been besieging Mariupol for weeks. pro-Russian guerrillas in eastern Ukraine.
"We do not believe anyone, not a single beautiful phrase," Zelensky said during a recorded sermon to his countrymen Wednesday night through Thursday. "We will not assign anything. "We will fight for every measure of our territory," he insisted. " He described the withdrawal of Russian troops from Kyiv and Chernihiv as a "consequence of the work of our defenders".
For his part, the leader of the self-proclaimed Donetsk People's Republic, Dennis Pushilin, said that operations in the region are intensifying.
"We know very well that as long as it takes to liberate our territories, the regions "Now that they are under Ukrainian control, the more casualties and disaster there will be," he said.
Donetsk includes Mariupol./p>
Russia pledged to reduce its military operations against Kiev and the neighboring city of Chernihiv "drastically" on Tuesday, following Russian-Ukrainian talks in Istanbul.
Yesterday, Alexander Motuzyanik, a spokesman for the Ukrainian Defense Ministry, said that some Russian troops had left the Ukrainian capital and Chernihiv, but that "there was no mass withdrawal of Russian troops from those areas." Russian forces continue in the east "blockade Kharkov, bombarding the city with artillery", announced the General Staff of the Ukrainian Army.
"In the direction of Donetsk the enemy is trying to "Take control of Popasna, Rubinze and occupy Mariupol," he said. " Brest Airport (Belarus) to bomb our territory. "
Always in eastern Ukraine, the Ukrainian army has recaptured a strategically important road connects Kharkiv with Chuguiv. "There are Russian corpses scattered everywhere," said a Ukrainian official. "The fighting was very fierce, often just ten meters away. It lasted almost three days. "
Russian forces also withdrew from the city of Trostanyets a month later.