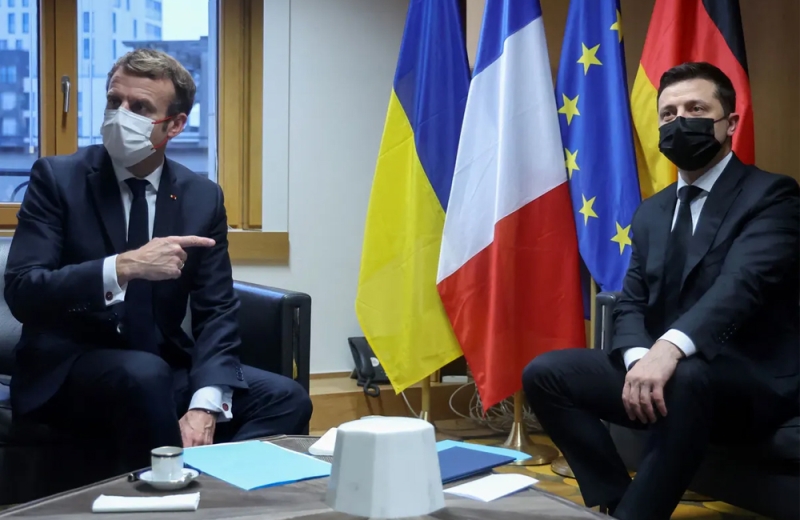 Ukrainian President Volodymyr Zelensky announced today that he had a "long and substantial" telephone conversation with his French counterpart Emanuel Macron about the war in Ukraine.
"I informed the course of hostilities, the Azovstal military rescue operation and the vision for the prospects of the peace process. "I raised the issue of fuel supply to Ukraine," Zelensky said in a Twitter post.
Russia) and possible ways to export Ukrainian agricultural products. "We had a substantive discussion on our application for EU candidate status," he said.
= twsrc% 5Etfw
French President Emmanuel Macron told his Ukrainian counterpart Volodymyr Zelenci during a communication on Tuesday that arms supplies from Paris will increase in intensity, according to a statement from the French Presidency.
& # 8220; He confirmed that arms deliveries from France will continue and increase in intensity in the coming days and weeks, the same as the supply of humanitarian equipment & # 8221 ;, is mentioned in the statement.