POWERED BY:
07:56 Friday
20 May 2022 INSIDER • GOAL • IN-CYPRUS • PROPERTY • CYPRUS-IS • CAREER LIKE • GOING OUT • XRYSES SYNTAGES • ACTIVE • PHILGROUP NEWS & nbsp; SOCIETY & nbsp; INSIDER & nbsp; OPINIONS & nbsp; GOING OUT & nbsp; CULTURE & nbsp; SPORTS & nbsp; AUTO & nbsp; GOOD LIFE & nbsp; USEFUL & nbsp; PRINTED EDITION & nbsp;
ΑΡΧΙΚΗΕΙΔΗΣΕΙΣΠΟΛΙΤΙΚΗΤΟΠΙΚΑΠΑΡΑΣΚΗΝΙΟMEDIAΕΛΛΑΔΑΚΟΣΜΟΣΕΠΙΣΤΗΜΗΠΕΡΙΒΑΛΛΟΝΤΕΧΝΟΛΟΓΙΑΣΥΝΕΝΤΕΥΞΕΙΣΧΡΥΣΕΣ ΕΤΑΙΡΕΙΕΣΚΟΙΝΩΝΙΑΕΙΔΗΣΕΙΣΚΥΠΡΟΣ ΤΟΥ ΧΘΕΣΑΝΑΓΝΩΣΤΗ ΕΧΕΙΣ ΛΟΓΟΕΠΙΣΤΟΛΕΣΣΥΝΕΝΤΕΥΞΕΙΣΔΗΜΟΦΙΛΗ ΣΤΟ INTERNETVIDEOSΑΦΙΕΡΩΜΑΤΑADVERTORIALINSIDERΕΠΙΧΕΙΡΗΣΕΙΣΚΥΠΡΟΣBRAND VOICECAPITALFORBESBLOOMBERG OPINIONΠΡΩΤΑΓΩΝΙΣΤΕΣΚΑΥΤΗ ΓΡΑΜΜΗΧΡΥΣΕΣ ΕΤΑΙΡΕΙΕΣΚΑΡΙΕΡΑΑΠΟΨΕΙΣΑΡΘΡΑ ΣΤΟΝ "Φ"ΠΑΡΕΜΒΑΣΕΙΣ ΣΤΟΝ "Φ"ΤΟ ΜΗΝΥΜΑ ΣΟΥ ΣΚΙΤΣΑΟ ΚΟΣΜΟΣ ΤΟΥ TWITTERGOING OUTTHINGS TO DOCINEMAΜΟΥΣΙΚΗΕΣΤΙΑΤΟΡΙΑBAR/CAFETV ΟΔΗΓΟΣΤΗΛΕΟΡΑΣΗΠΟΛΙΤΙΣΜΟΣΚΥΠΡΟΣΚΟΣΜΟΣΚΡΙΤΙΚΕΣΕΚΔΗΛΩΣΕΙΣΠΡΟΣΩΠΑΑΘΛΗΤΙΚΑΠΟΔΟΣΦΑΙΡΟΜΠΑΣΚΕΤΠΑΡΑΣΚΗΝΙΑΕΛΛΑΔΑΔΙΕΘΝΗΑΛΛΑ ΣΠΟΡΑΠΟΨΕΙΣΣΚΙΤΣΟVIDEOSAUTOΝΕΑΠΑΡΟΥΣΙΑΣΗΑΠΟΣΤΟΛΕΣΑΓΩΝΕΣΚΑΛΗ ΖΩΗΥΓΕΙΑΔΙΑΤΡΟΦΗΕΥ ΖΗΝΑΣΤΡΑΧΡΥΣΕΣ ΣΥΝΤΑΓΕΣΣΥΝΤΑΓΕΣ ΣΕΦΒΗΜΑ ΒΗΜΑΧΡΗΣΙΜΑΦΑΡΜΑΚΕΙΑΓΙΑΤΡΟΙΑΕΡΟΔΡΟΜΙΑΛΙΜΑΝΙΑΤΗΛΕΦΩΝΑΟΠΑΠΚΑΙΡΟΣΣΥΝΑΛΛΑΓΜΑΛΑΧΕΙΑAPPSΠΡΟΣΦΟΡΕΣΕΝΤΥΠΗ ΕΚΔΟΣΗ ΠΟΛΙΤΙΚΗΤΟΠΙΚΑΠΑΡΑΣΚΗΝΙΟMEDIAΕΛΛΑΔΑΚΟΣΜΟΣΕΠΙΣΤΗΜΗΠΕΡΙΒΑΛΛΟΝΤΕΧΝΟΛΟΓΙΑΣΥΝΕΝΤΕΥΞΕΙΣΧΡΥΣΕΣ ΕΤΑΙΡΕΙΕΣ ΕΙΔΗΣΕΙΣΚΥΠΡΟΣ ΤΟΥ ΧΘΕΣΑΝΑΓΝΩΣΤΗ ΕΧΕΙΣ ΛΟΓΟΕΠΙΣΤΟΛΕΣΣΥΝΕΝΤΕΥΞΕΙΣΔΗΜΟΦΙΛΗ ΣΤΟ INTERN ETVIDEOSΑΦΙΕΡΩΜΑΤΑADVERTORIAL ΕΠΙΧΕΙΡΗΣΕΙΣΚΥΠΡΟΣBRAND VOICECAPITALFORBESBLOOMBERG OPINIONΠΡΩΤΑΓΩΝΙΣΤΕΣΚΑΥΤΗ ΓΡΑΜΜΗΧΡΥΣΕΣ ΕΤΑΙΡΕΙΕΣΚΑΡΙΕΡΑ ΑΡΘΡΑ ΣΤΟΝ "Φ"ΠΑΡΕΜΒΑΣΕΙΣ ΣΤΟΝ "Φ"ΤΟ ΜΗΝΥΜΑ ΣΟΥ ΣΚΙΤΣΑΟ ΚΟΣΜΟΣ ΤΟΥ TWITTER THINGS TO DOCINEMAΜΟΥΣΙΚΗΕΣΤΙΑΤΟΡΙΑBAR/CAFETV ΟΔΗΓΟΣΤΗΛΕΟΡΑΣΗ ΚΥΠΡΟΣΚΟΣΜΟΣΚΡΙΤΙΚΕΣΕΚΔΗΛΩΣΕΙΣΠΡΟΣΩΠΑ ΠΟΔΟΣΦΑΙΡΟΜΠΑΣΚΕΤΠΑΡΑΣΚΗΝΙΑΕΛΛΑΔΑΔΙΕΘΝΗΑΛΛΑ ΣΠΟΡΑΠΟΨΕΙΣΣΚΙΤΣΟVIDEOS ΝΕΑΠΑΡΟΥΣΙΑΣΗΑΠΟΣΤΟΛΕΣΑΓΩΝΕΣ ΥΓΕΙΑΔΙΑΤΡΟΦΗΕΥ ΖΗΝΑΣΤΡΑΧΡΥΣΕΣ ΣΥΝΤΑΓΕΣΣΥΝΤΑΓΕΣ ΣΕΦΒΗΜΑ ΒΗΜΑ ΦΑΡΜΑΚΕΙΑΓΙΑΤΡΟΙΑΕΡΟΔΡΟΜΙΑΛΙΜΑΝΙΑΤΗΛΕΦΩΝΑΟΠΑΠΚΑΙΡΟΣΣΥΝΑΛΛΑΓΜΑΛΑΧΕΙΑAPPSΠΡΟΣΦΟΡΕΣ ΕΠΙΧΕΙΡΗΣΕΙΣ ΚΥΠΡΟΣ BRAND VOICE CAPITAL FORBES BLOOMBERG OPINION ΠΡΩΤΑΓΩΝΙΣΤΕΣ ΚΑΥΤΗ ΓΡΑΜΜΗ GOLDEN CAREER COMPANIES
EXCLUSIVE COOPERATION .png "alt =" & Nu; έ & omicron; & sigmaf; & pi; ό & lambda; & epsilon; & mu; & omicron; & sigmaf; & gamma; & iota; & alpha; & tau; & omicron; & chi; & alpha; & lambda; & lambda; & omicron; ύ & mu; & i; >
TOGETHER WITH
Powered by
Next New war for halloumi HOME • INSIDER • CYPRUS • New war for halloumi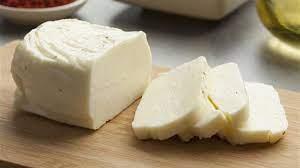 & nbsp & nbspAngelos Nikolaou & nbsp; & nbsp;
The sheep and goat farmers are watching with bated breath what is happening after their noisy mobilization outside the Presidential Palace and despite the fact that three of the protesters were blamed for the incidents that took place with the burning of hay and the spilling of milk, they nevertheless found support in the their requests from President Anastasiadis himself. After all, sheep and goat farmers demand nothing more than the implementation of the laws governing the halloumi, so that the cheesemakers can get their milk at a satisfactory price and not below cost as is the case today.
In the aftermath of the mobilization at the Presidential Palace, the Cheesemakers through the Association fired at the Minister of Agriculture, who stated in his statements that the sheep and goat farmers should protest outside the dairies and not outside the Presidential Palace. & Nbsp;
The Government, however, is waiting for the opinion of the Attorney General, who will determine its further moves regarding the conduct of market audits. After the sending of the opinion, which is expected next week, the meeting at the Presidential Palace on the issue of halloumi will be determined. & Nbsp;
READ ALSO: & nbsp; Cheesemakers for Kadi: avoid failure
The meeting was announced yesterday by President Anastasiadis, who stated that the violation of conditions for the preparation of halloumi will not be tolerated. He also said that it is not possible for the Government to bear the burden of the refusal of some to fulfill their obligations based on the standard of making halloumi and that "we will be absolute and strict in the controls that must be carried out to meet the conditions" of its preparation. halloumiou. Addressing the cheesemakers, he called on them "to realize that they can not profit at the expense of suppliers, especially sheep and goat farmers. They should keep in mind that the controls for the participation of goat and sheep milk in the preparation of halloumi will be very strict and therefore I hope that a way will be found ".
The reaction of the cheesemakers was strong, through their president Georgios Petros, who stated that they fully understand the protests and the despair of the breeders, but noted that in no case do the cheesemakers speculate against them as they suggest. The president of the Cheesemakers' Association, Georgios Petrou, speaking to KYPE, claimed that "the Minister of Agriculture is lying in trying to avoid the burden of failure" but also of the problems, when he says that while there is an increase in the price of halloumi, the cheesemakers did not increase price of milk. He also said that milk prices did not fall and wondered "why so much passion for cheesemakers, why so much war on those who have promoted and promoted the Cypriot halloumi around the world for decades. To those who, through their own efforts, managed to develop the agricultural livestock of Cyprus with full employment and growth rates in all sectors? "
"I do not fight anyone. I just say things by name ", replies the Minister of Agriculture Costas Kadis. "The price of milk is not determined on the basis of what the production cost is, as it should be, but it is essentially determined by the cheesemakers. "And the price for the milk that the cheesemakers buy is much lower than the cost of milk production, with the result that the farmers are in an unfavorable position", he states. And he explains: This is a distortion. It is correctly stated in the cheesemakers' statements that the price of halloumi has not risen. That's why they have to look for their own responsibilities. The question is why the prices of all European cheeses have gone up and the halloumi has remained stable? Aren't cheesemakers responsible for this? "Imagine what the reputation of the product would be and what the prices would be if we all worked together after the registration, applied the standard and promoted it as a PDO halloumi". Finally, the Minister of Agriculture underlines: "So I call on the cheesemakers and all those interested to work together to find solutions that are realistic, legal and serve the well-understood interest of the product and the place." & Nbsp;