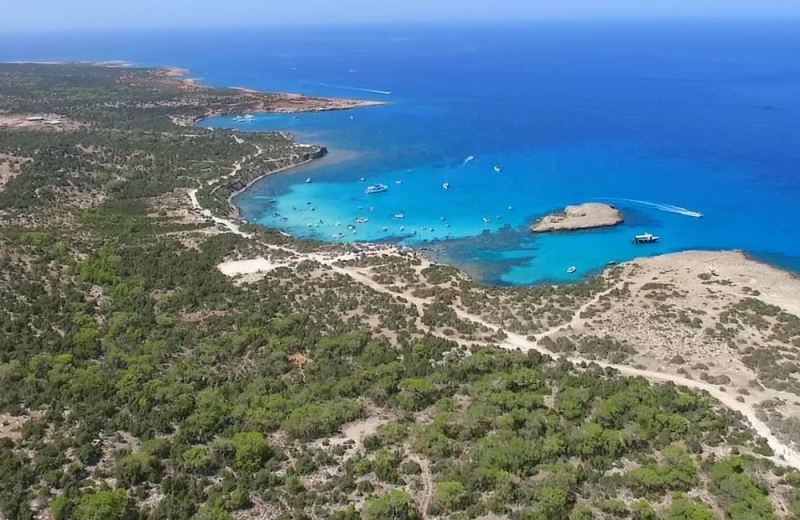 The New Wave takes a stand on the issue of Akamas || Volt Cyprus – The Other Cyprus, expressing the view that "Akamas does not belong to either the Ministry of Interior or the Department of Urban Planning and Housing and no one has the right to decide at will and arbitrarily for such a treasure area". >
They consider the New Wave as a legal pressure on the confidentiality invoked by the Minister of Interior, "to cover the suffering points of the Plan".
The announcement as follows:
No one has the right to decide when they try and arbitrarily for such a treasure-like area as Akamas!
All the competent bodies have a very heavy responsibility and moral obligation to protect the environment and the Akamas Peninsula.
The confidentiality invoked by the Minister of Interior, in order to ensure the validity of the project, is only a legal pressure to cover the "suffering" points of the Plan. Thus, his argument that there can be a legal sticking if the Plan is made public, before the opinion of the Department of Environment and before the completion of the process, may also be an abuse of power.
Besides, in the Law on Administrative Law the basic principle of administration is the Principle of Good Administration and Good Faith to the citizens! And that's what we demand!
Furthermore, since the matter has reached the European Parliament, we would like to remind you that since 2004 European decisions, directives and regulations have even surpassed that of the State Constitution. Thus, Regulation 15 invoked by the Minister of the Interior is no longer legally binding.
The intention to create large settlements: hotels, shopping malls, etc. within the protected areas of Akamas is unacceptable and harmful to our country. Also the demand of some for arbitrary construction within the peninsula is inadmissible. We realize that again a well-known and small portion of the population will benefit from this "growth", but we work for the whole and for the common good.
The Akama Peninsula has a unique natural environment, rare and rich biodiversity, incomparable beauty, long history and rich culture.
These are valuable elements that we need to protect and highlight with care and respect.
The design and implementation of the National Forest Akama Park must focus on providing, first and foremost, protection for the natural environment and biodiversity throughout the peninsula.
let growth always be sustainable.
Akamas belongs to all of us!