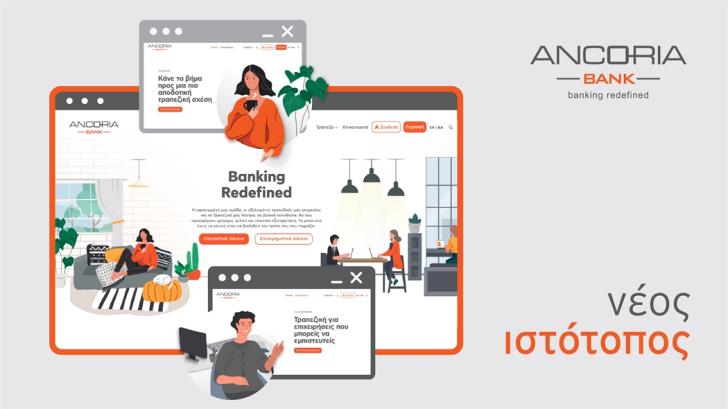 Ancoria Bank recently unveiled its new website offering an exciting and refreshing experience, staying true to its vision of redefining banking. With a fresh concept and design, Ancoria Bank's website is at the disposal of visitors to be better served and to give them the information they need, so that they can have control over their finances as they wish.
Ancoria Bank's website offers a modern experience to visitors, as the navigation is very friendly and the access to information is immediate and complete. Using simple and understandable language – in Greek and English – users are provided in detail everything they need to know about the products, services, bank charges, etc., both for individuals and businesses.
Among other things, Ancoria Bank's website intelligently presents many of its services, such as the award-winning mobile applications Ancoria Bank Create, for account opening without physical presence, and myAncoria, the bank's web / mobile banking, and are structured with such way to have consistency for its website visitors.
Ancoria Bank's updated website is here with rich content, adapted for personal computers, tablets and smartphones, because the bank's goal is for visitors to access as they wish, and to have all the information they need, so that the only visit to the bank to be done mainly electronically.
www.ancoriabank.com/el