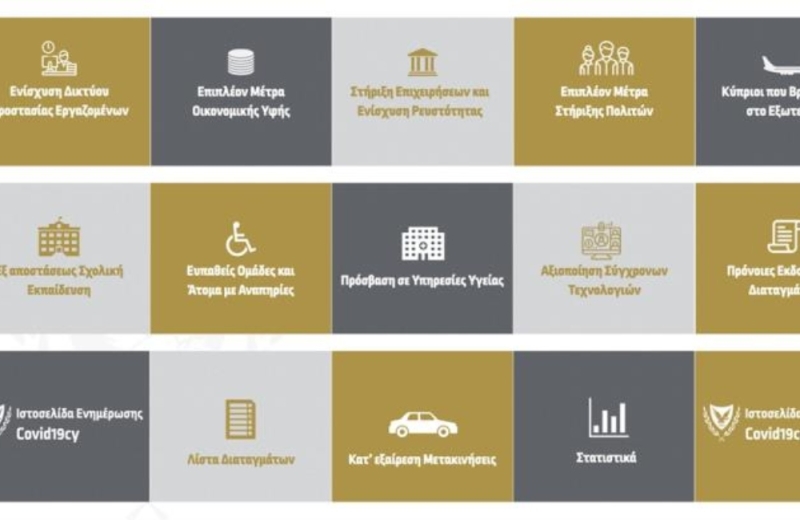 The operation of a special website, www.covid19.cy, which will post the Government's decisions to limit the spread of the coronavirus, the decrees issued with the relevant restrictive provisions and the instructions for exceptional travel, the Government announced for more complete information of the public, in the context of dealing with the coronavirus pandemic.
According to an announcement by the Presidency, the website will also contain statistics on the spread of the coronavirus in Cyprus from the sampling tests performed, the number of positive cases, the number of people recovered, as well as useful data by gender, by age group, by province/municipality/community.
Equally important and extremely useful are the information posted on the website, regarding the measures and programs of the Government concerning the protection and reinforcement of workers and vulnerable groups of the population, the support of businesses and the economy, the announcement added. .
In addition, the website www.covid19.cy contains information on access to Health Services, as well as issues concerning Cypriots abroad, and other citizen support measures.
The website presents easy-to-use answers to frequently asked questions, with reference and relevant forms.
Specifically, the website has nine (9) sections related to:
Strengthening the network of workers' protection.
Business support and liquidity boost.
Additional measures of economic nature.
Additional measures to support citizens.
Cypriots abroad.
Ex distance school education.
Vulnerable groups and people with disabilities.
Access to Health services.
Utilization of modern technologies.
The website will be constantly updated, according to which new decisions or measures are taken by the Government, the announcement concludes.