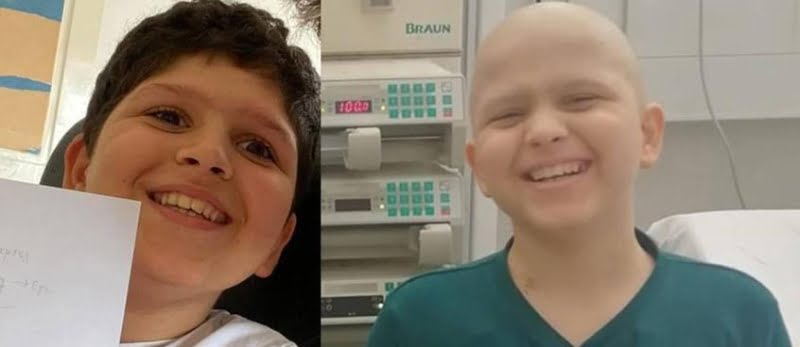 On New Year's Eve, they say their last goodbyes to little Kyriakos Spaos, who passed away on Christmas Eve, after a tough battle with cancer. Appeal of the family, like all those who will attend, to be dressed in white.
As stated in a post by his parents on social media, on Saturday December 31, at 11:00 in the morning, the funeral service for the 11-year-old Kyriakos will be held from the Holy Church of the Resurrection in Sotira and then the burial in the new cemetery.
The family's warm request, like everyone to wear white clothing for this beautiful soul, as they wrote and instead of wreaths, the family invites those who attend to make a contribution to the One Dream One Wish Association, while condolences will not be accepted.
The parents of little Kyriakos thanked everyone for being by their side.
Little Kyriakos was diagnosed with cancer in December 2020, at the age of nine. After a great Golgotha ​​that he was called to climb, he came out victorious and in November 2021 he rang the bell of the Makarios Hospital, however, a few months later he was called to fight a second battle with the disease.
Indeed, last Tuesday he went through the door of the surgery once more, but he didn't make it and left for the neighborhood of the angels.