The supply of natural gas from the Aphrodite field is expected in 2027 at the earliest, according to NewMed Energy, the Times of Israel reports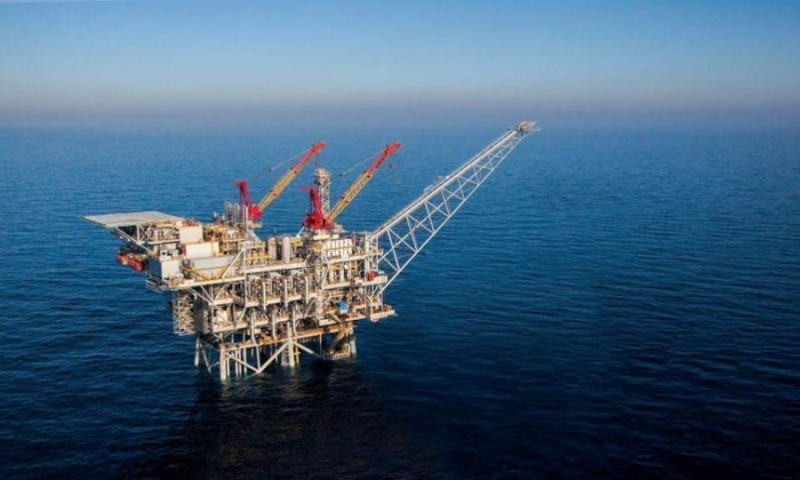 File photo.
The "Aphrodite" field could contribute to meeting natural gas demand, according to a report by "The Times of Israel", which cites the CEO of the Israeli company NewMed Energy, which has rights to the field.
< p>"Along with advancing the second phase at Leviathan, which meets the needs of the local and regional economy, we are making progress and significantly advancing the development of the Aphrodite field," said NewMed Energy CEO Yossi Abu. "Global demand for natural gas is increasing, and a large block like Aphrodite could help meet the demand."
Referring to confirmation drilling at Aphrodite, the report said Israeli company NewMed Energy (formerly Delek Drilling), which owns 30% of the rights to the Aphrodite field, said confirmation drilling is expected to take about three months. Other partners in the Aphrodite field, which contains about 124 billion cubic meters of gas, are US giant Chevron and Shell, which each own 35% of the rights.
NewMed Energy said the confirmation drilling is being done to confirm estimates of the nature and size of the Aphrodite gas field, currently estimated at 4.4 trillion cubic feet, and marks a "significant step" towards development of. "Aphrodite" is expected to operate as a productive field after the completion of its development.
The drilling is part of a work plan to develop the Aphrodite field. In September, the partners approved a budget of approximately $192 million to implement the drilling and to perform the pre-production engineering work required to develop the natural gas field.
According to the publication, the total cost of the development plan, including the cost of installing pipelines to target markets, is estimated at approximately $3.6 billion.
"The partners seek to supply natural gas from the Aphrodite field to the domestic Cyprus market and to export natural gas by pipeline to other markets, including the Egyptian market and the global liquefied natural gas (LNG) market. The supply of natural gas from the Aphrodite field expected no earlier than 2027, according to NewMed Energy," reports the Times of Israel.
Earlier this year, partners in Israel's Leviathan field (NewMed Energy, Chevron and Ratio Oil Corp) announced plans to increase annual gas production and exports in 2025 to meet rising demand. Now, up to 12 billion cubic meters a year are being pumped out of Leviathan for the supply and sale of gas to Israel, Egypt and Jordan.
Both Israel and Egypt have emerged as natural gas exporters. recent years, as Europe is determined to wean itself off Russian imports. In June, Israel and Egypt signed a memorandum of understanding with the EU, according to which Israel will export its natural gas to the EU for the first time. Under the agreement, Israeli natural gas will go to the EU through Egypt's liquefaction terminals.
< iframe width='300px' height='500px' src='https://www.adstorebluebird.cy/api/banner/ServeBanner?zoneId=2734' frameborder='0' scrolling='no'>