AKEL requested additional time for further examination of the matter during the debate in the Finance Department of the Parliament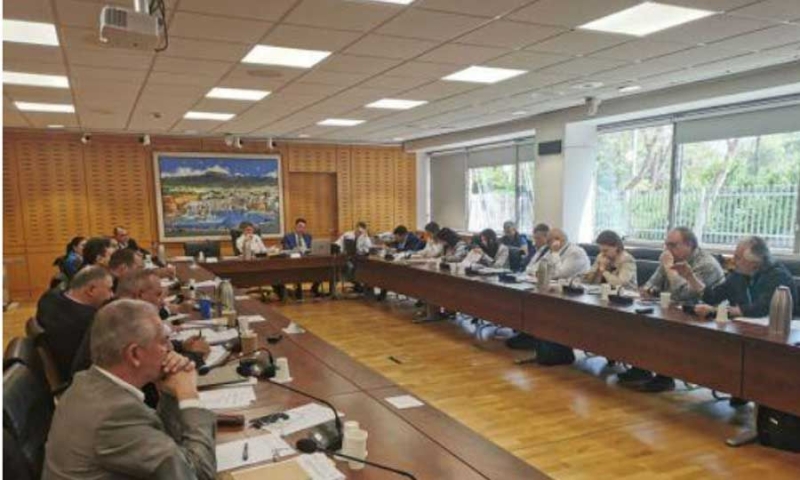 Next week, the position of the parliamentary finance committee is expected regarding the unfreezing of 1,851 vacant positions of first appointment in the public and wider public sector.
The issue was discussed at today's committee session with AKEL to request additional time for further examination of the matter.
However, DIPA Member of Parliament Marinos Musiouttas criticized DISY for changing its stance because it was in the opposition, as he said. taking these into account and knowing that we are not talking about new positions but about filling vacant positions, we have judged over time that this thing must be completed as soon as possible, as long as it is qualified by the Ministry of Finance", said Mr. Musiouttas in his statements on the matter.< /p>
"Unfortunately, some colleagues, and I refer to DISY, discovered that the institution is not correct after March, because they found themselves from the government to the opposition."
"It would be right to clarify that they don't want to approve the posts. It is not honorable to find pretexts in sins", he said, recalling that these positions were included in the state budget drawn up by the previous government.
However, speaking before the committee, DISY MP Onufrios Koullas said that DISY had disagreed with the former Minister of Finance on the issue. "We say that 1,000 positions now and another 500 in two, three or four months. But it's another thing for them to be massive and for one on the same day", he said.
Speaking to the committee, a representative of the Personnel Department said that this year's procedure does not differ from the corresponding one followed last year.
Of the total 1,851 positions, the largest number of them, i.e. 1,011, concern 331 positions in education for the correct and full staffing of all school units in the school year 2023-2024, 278 positions for the Police to cover, among other things, the needs of energy center of Vasilikos, the Reception Center in Menogeia, the Marinas of Larnaca, Limassol, Protaras and Ayia Napa and the detention centers of Morphou and Famagusta, while 219 positions concern the Fire Department to meet the needs of the fire stations of the energy center of Vasilikos, Ayia Napa, Moniatis and Evrychos , the coordination center of Zeno as well as the unified coordination center of Fire Service operations.
Also, 183 concern secretarial staff to cover the needs of the public service.
The remaining 714 positions concern 525 positions to cover the needs of Ministries/Deputy Ministries/Independent Services, 159 positions for the smooth operation of a total of 19 public law organizations and 30 positions for the smooth operation of a total of 13 Local Government Authorities.< /p>