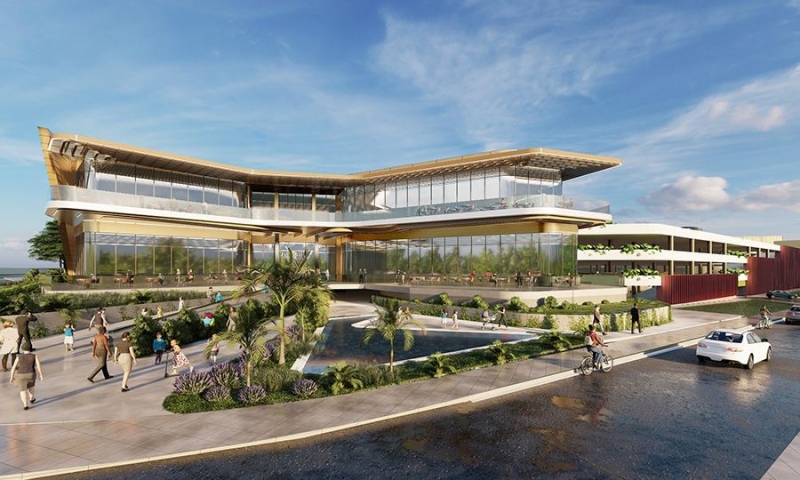 With the aim of creating a new modern Shopping Center in Limassol, which will become the ultimate shopping, dining and entertainment destination, Nicosia Mall joins forces with the Papantoniou Group and expands its operations to the most privileged area in East Limassol.
With three floors, impressive spaces and approximately 105 shops, the new Shopping Center is expected to fill the gap in the city's market, fully serving the needs of consumers. At the same time, it aims to offer a unique shopping and entertainment experience to the residents of Limassol, just as the Nicosia Mall in Nicosia has been offering for five years.
The new Shopping Center will include, among others, clothing stores & footwear, technology, dining areas (restaurants and cafes), cinema halls and playground.
The modern Shopping Center will be built within the Commercial and Industrial Zone next to Jumbo, within the administrative limits of the Municipality of Agios Athanasios, on pieces of land that are not directly adjacent to a residential zone, which is why the disturbance of the residents of the area will be avoided.
The application for the issuance of a planning permit has already been submitted from the 1st semester of 2023 and at the present stage all relevant studies (architectural, environmental, traffic, commercial impacts) are being examined by the competent authorities.
The construction works for the new Shopping Center, it is estimated that they will begin within the second half of 2024. The cost of the investment is expected to reach approximately €120m, while upon completion of the project, 1,000 new jobs will be created, contributing significantly to both the local and Cypriot economy in general.
It should be noted that Nicosia Mall is a company of Cypriot interests, as important Cypriot business groups such as Zorpa Group, PHC Group, Athienitis Group and VLM Group participate in it.
< iframe width='300px' height='500px' src='https://www.adstorebluebird.cy/api/banner/ServeBanner?zoneId=2734' frameborder='0' scrolling='no'>