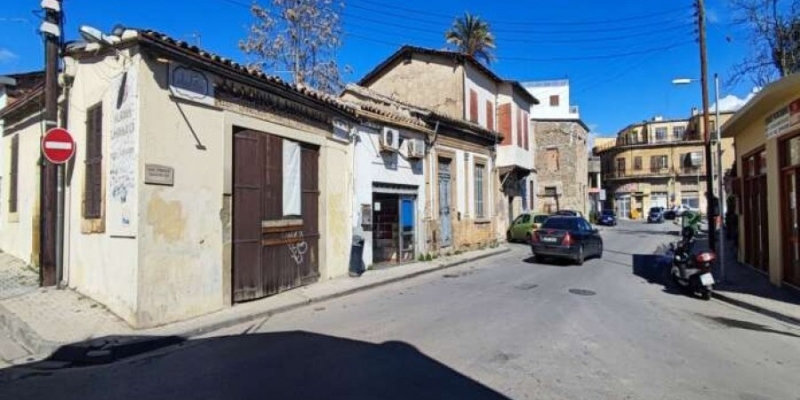 The contract was signed today for the construction of the project "Redevelopment of the Creative Enterprises District Area – Maintenance/Rehabilitation of Facades and Redevelopment of Roads – Undergrounding of Public Utility Networks– Phase A1», with construction work expected to be completed in 16 months. This is a project that foresees the remodeling of a part of Trikoupi street with the principle of contracted passes, in Old Nicosia.
As announced by the Municipality of Nicosia, the amount of the contract amounts to €3,878,627.00 plus VAT. The project is co-financed by the EU in the framework of the "Th.Al.E.I.A." program. 2021-2027», from the state budget and the Municipality of Nicosia.
The Municipality of Nicosia clarifies that this is part of the overall project "Redevelopment of the Creative Business District Area", which is part of the wider planning of the Integrated Sustainable Urban Development Strategy and the Area Plan of the Center of Nicosia and aims to upgrade the urban environment and dealing with traffic problems including facilitating the movement of people with disabilities, with the aim of attracting and establishing new creative activities in the city center.
The technical works in the project aim at the overall remodeling of the space defined by the facades of the buildings , consisting of the public and private roads (section of Trikoupi Street with the beginning of contracted passages), as well as the public and private sidewalks.
The construction works are aimed at the maintenance/restoration of the facades of the buildings in the area of ​​the project.
In this context, new traffic regulations are applied – geometric standards, horizontal and vertical road markings, while a new road surface and sidewalks are laid out, which will be built at a uniform height, with the application of a final surface of granite over the entire width of the road and sidewalks.
According to the Municipality of Nicosia, five new pedestrian crossings are being constructed and standards are being applied for safe and unhindered pedestrian traffic and Disabled. Also, the installation of new street lighting, a new integrated underground rainwater drainage network, reconstruction of the SAL network, undergrounding, upgrading and completion of service/public utility networks, new urban equipment, planting of mock tree rows, etc. are planned.
The contract was signed by the Mayor of Nicosia Constantinos Yorkatzis with the representative of the consortium A.M. ANDRONIKOU LIMITED & TASSOS HATZITTOFI ERGOLIPTIKI LTD JOINT PARTNERSHIP, Michalis Andronikou.
Source: KYPE