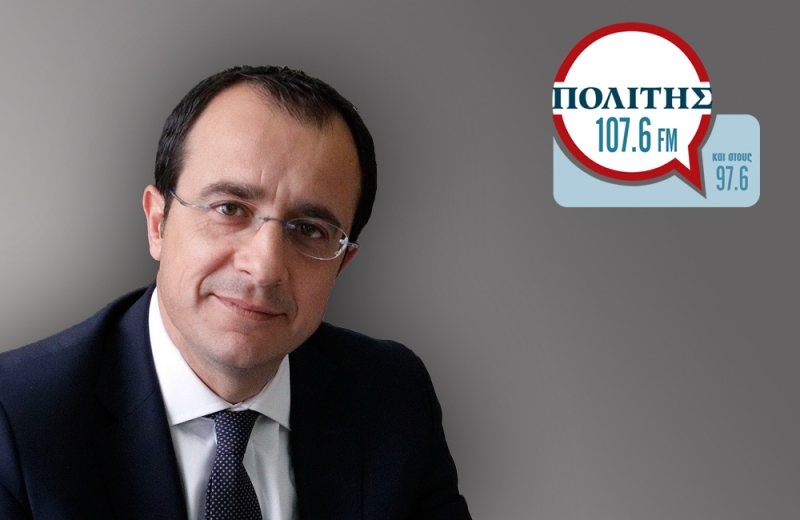 "I told the truth to the people, I will not renounce my party payments and I did not ask or will I ask for my removal from DISY", said to Politis 107.6 and 97.6 Nikos Christodoulidis, former Foreign Minister and candidate for the Presidency of the Republic in 2023 .
Asked if he wants to be elected President of the Republic to bring about change or to continue the policies of President Anastasiadis, he said that they are not one or the other. "It is the prospect of renewal that lies ahead. There are areas that need change, and others that have been done right, bring results and must be continued. "
When asked if the golden passports had been approved for nine years, he was not in charge, but the ministry approved the proposals with the names presented after audits by the relevant services. He noted that there were serious problems and that is why the program was stopped. Regarding the Commission's letter to him and what his reaction was, he reiterated that this was the reason why the government decided to end the naturalization program.
Regarding the report of the DISY president yesterday, for an effort reversing the course of the country, Mr. Christodoulidis stated that Averof Neophytou also spoke about changes at the DISY conference. "Does that mean he wants to reverse the course of the country?" asked the former Minister of Foreign Affairs and candidate for President.
Listen to the position of Nikos Christodoulidis, in the "Morning Inspection" broadcast by Politis 107.6 & amp; 97.6:
CITIZEN 107.6; MORNING INSPECTION 13 & # 8211; 05 & # 8211; 2022 NIKOS CHRISTODOULIDIS