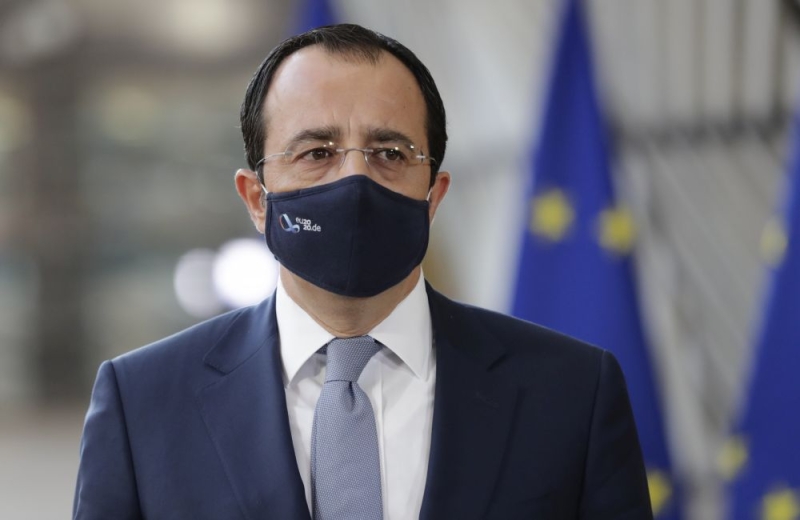 The former Foreign Minister Nikos Christodoulidis, from the moment he was excluded from the leadership of DISY and is also not considered among the choices of AKEL, has no other political space to move institutionally except the Center.
He and his staff are already in advanced contacts with executives of this area, which is currently diffused between the parliamentary parties of DIKO, EDEK and DIPA, but also with executives of smaller formations who have been left out of Parliament.
Perspectives
Mr. Christodoulidis seems to have all the political characteristics to coexist with executives and even with the leaderships of these parties. He belongs to the conservative Christian Democratic Right, his positions in the Cyprus issue go hand in hand with those of the Center parties, but also of the Cypriot Church, whose leadership seems to support him. At the same time, members of his close staff even hit the anti-federal candidate George Kolokasidis for cooperation, proposing positions of the former Foreign Minister that he almost led to the wreck of the Crans Montana conference, saving Cyprus from a bad deal. Both Nikolas Papadopoulos and Marinos Sizopoulos agree with these positions, mainly on the Cyprus issue, based on their public statements. Mr. Christodoulidis, strengthening this position (appears as a successor of President Anastasiadis, whom, as he states, he persuaded not to reach an agreement in Crans Montana) while at the same time taking care to separate his position from the liberal Right, through an interview in "Kathimerini", emphasizing e.g. that he disagrees on issues of tactics in the Cyprus issue with Averof Neophytou and Ioannis Kasoulidis.
Groups
In his attempt to control the intermediate conservative space, Mr. Christodoulidis, according to a publication of "Kathimerini", has chosen Nakis Rousou and Giasemi Filis to handle the organizational of the Movement that he is preparing. Both of these persons were in the organization of George Lillikas in 2013, later they moved to the Citizens' Alliance, then to the staff of Nikola Papadopoulos in the 2018 presidential elections and then to DIKO. Several active DIKO executives have also expressed their preference for Mr. Christodoulidis, including Mr. Zacharias Koulias, Athos Antoniadis, Senekis, Savvidis, etc.
According to all indications, Vassilis Palmas, who is a member of DIPA, will be the head of the Christodoulidis campaign. It is also reported that George Lakkotrypis is also a favorable candidate for Christodoulidis, but he clarifies at every opportunity that he will follow the decisions of DIPA. DIPA as well as DIKO have time at their disposal until they decide. They will basically decide based on the results of the polls. At the moment, some polls show that Nikos Christodoulidis is ahead, so these two parties, forgetting their hatred, will not hesitate to go along with him. On the other hand, this mentality of the Centre's leadership that any sacrifice "we should be next to the new President" has already devalued them. To the point that even if they decide not to coexist, the base of their parties has been largely overthrown by Mr. Christodoulidis, according to political observers. So some executives "need to be honest", report to "Politis" that this coexistence, if achieved, will be beneficial for Mr. Christodoulidis, who does not have executives and a strong mechanism. In short, the executives of DIKO, DIPA and EDEK could represent him in the television panels ".
Finally, in the Christodoulidis groups there are former DISY executives such as the former MP of Paphos Kostakis Konstantinou, Giannis Ioannou of PANSYFI APOEL, while Christodoulidikos also appears the former MP of DISY and former ELAM Andreas Themistokleous. President Anastasiadis, who seems to play on two boards, plays a crucial role in the percentages of Nikos Christodoulidis from DISY. Institutionally he supports Averoff, backstage people around him joined the Christodoulidis groups.
Also of interest are some soft moves which, however, could have their political significance. For example, next Friday, May 6, on the occasion of Mother's Day, some "Moms talk". Among the participants in this discussion are Mrs. Filippa Christodoulidi Karsera, the wife of the former Minister of Trade Christiana Lakkotrypi and the wife of the Minister of Agriculture Marina Michailidou Kadis. Mrs. Mikaella Papacharalambous will deliver a greeting. The coincidence of the above names may be accidental. Of course, based on what is heard about the wives of these ladies, it may not be accidental.
Concerns
For Mr. Christodoulidis to have at his side executives of the leadership of DIKO, EDEK and DIPA, it is positive because he does not have a strong mechanism. Coexistence on the other hand is not & # 8217; need and advantage. All these parties carry weights of corruption and entanglement which Mr. Christodoulidis would like to avoid since he bases his campaign on the slogan that he is "anti-systemic and incorruptible" and that the 9 years of his presence in the "corrupt Anastasiadis government" do not they managed to touch him. The best scenario for Mr. Christodoulidis would be for the fans of DIKO, EDEK and DIPA to follow him without their leaders. On the other hand, of course, where will he find executives to offer him new political clients and to represent him in the context of a long pre-election campaign until January 2023?
Taking all the pros and cons, Mr. Christodoulidis will be obliged very likely to work with Messrs. Nikola Papadopoulos, Marino Sizopoulos, Mario Karoyan and others. If he manages to be elected, he will be proclaimed the leader of the Center faction, something that Tassos Papadopoulos managed to achieve from 2003 to at least 2008. This is a title that Mr. Christodoulidis can hold and maintain for several years due to his age. in contrast to the elderly and aggravated health Tassos Papadopoulos. In short, whether Mr. Christodoulidis is elected president or not, he has all the background to assume the duties of patriarch of the Center. The leadership deficits of Messrs. Papadopoulos, Karoyan and Sizopoulos, pave the way for him.