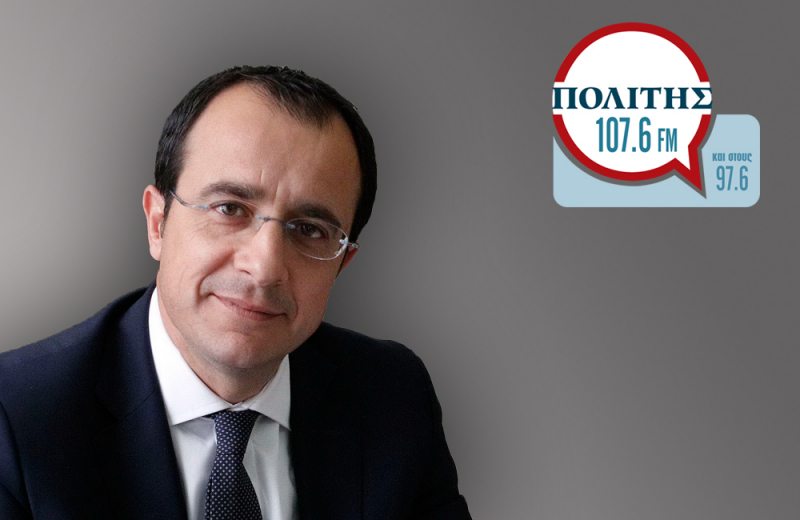 The possibility of a Russian invasion of Ukraine was discussed in the Councils of Foreign Ministers of the European Union, there was a concern, but no one, especially the large Member States, believed that Russia would take such an action, said the former Minister of Foreign Affairs of Cyprus, Nikos Christodoulidis, in the show "Morning Inspection" of Politis 107.6 and 97.6. The issue was raised more as a concern by the Baltic states and Poland, while he expressed the view that the concerns of the countries of the region were not taken seriously.
Mr. Christodoulidis stated that he considers the current week to be crucial, as two diplomatic efforts are underway to end the war in Ukraine and, if there is no end, the situation will be difficult. One is the Turkish initiative and the other is through Israel, which maintains excellent relations with Russia and Ukraine.
Speaking about the West's attitude towards what is happening in Ukraine, the former Minister of Foreign Affairs of the Republic of Cyprus said that it focuses on dealing with sanctions, but these have long-term consequences for Russia. More immediate effects for Russia would be achieved through the gas market, however the EU. is dependent on Russian gas. He added that Russian President Vladimir Putin knew that the EU does not have the deterrent power to stop Russia. However, he added, if the EU to get rid of Russian gas will be an important decision, for & # 8217; This interest is focused on today's announcements.
Asked to express his opinion on the recent statements of the Russian Ambassador to Cyprus, Stanislav Osatsi, Mr. Christodoulidis said that "you can not criticize the decisions of the country that hosts you. "His statements could not lead to deportation, but I am sure that there will be performances by the Foreign Minister."
Finally, answering a question about the point of the processes on his part, in relation to his possible candidacy for the 2023 Presidential Elections, he said that contacts with the world and organized groups continue and nothing has changed. "I am in the final stage to proceed with my announcements, not my decisions. "There may be some first announcements before Easter," he noted. p>
CITIZEN 107.6; MORNING INSPECTION 08 & # 8211; 03 & # 8211; 2022 NIKOS CHRISTODOULIDIS
The former Minister of Foreign Affairs of the Republic of Cyprus, Erato Kozakou Markoullis, spoke on the same show about Ukraine. Listen to what Ms. Markoulli said in the audio excerpt:
CITIZEN 107.6; MORNING REVIEW 08 & # 8211; 03 & # 8211; 2022 ERATO KOZAKOU MARKOULI