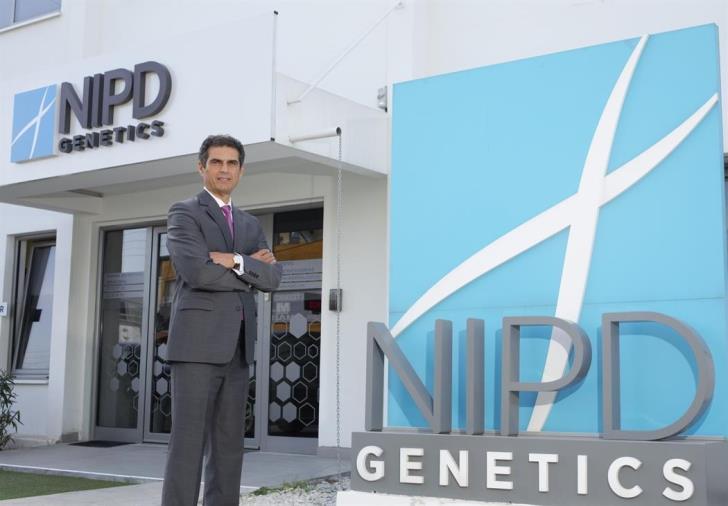 Huge prospects for development for one of the most successful start-ups in Cyprus
The acquisition of NIPD Genetics Public Company Limited by Medicover Investment BV was completed in mid-January 2022, officially opening up huge global development prospects to one of the most successful Cypriot start-ups, which is active in the field of design, development , production and delivery of non-invasive genetic tests.
With the approval of the acquisition by the Competition Protection Commission (PSC) of the Republic of Cyprus, the European giant of healthcare and diagnostic services Medicover, strengthens its presence in the share capital of NIPD Genetics from 18.9% to 87.2% of the rights vote. The purchase price for 68.3% of the acquired shares amounts to € 44.4 million without borrowing, which indicates its business value at € 65 million. The transaction was financed with the current committed loan facilities and the value of the transaction involves a high single digit EBITDA multiplier, excluding synergies. Revenues for 2020 amounted to € 16.2 million.
Professor Filippos Patsalis, founder and CEO of NIPD Genetics, noted in a statement that the acquisition of NIPD Genetics by Medicover is very important for Cyprus, as the company will continue to be based in Nicosia. Professor Patsalis also stressed that NIPD Genetics has become a shining example in the field of biotechnology and science in general and thanked all his collaborators who helped with their professionalism and dedication to this great success. "NIPD Genetics and the Medicover Group are global healthcare providers that have been thriving as strategic partners for the past three years. We expect that the full alignment achieved with our merger will accelerate the development of both companies, for the continuous provision of excellent services and innovative genetic products that meet the needs of doctors and patients around the world ", said Professor Filippos Patsalis .
"With the completion of the acquisition process of NIPD Genetics, we are at the beginning of a new development capital. Genetic testing is now becoming a central pillar in diagnostic testing and this acquisition will develop our ambition to lead in this field. "The new technology and know-how we will integrate, enhanced by our global reach, will enable us to become the market leader in genetic testing," said Staffan Ternström, COO, Diagnostic Services, Medicover.