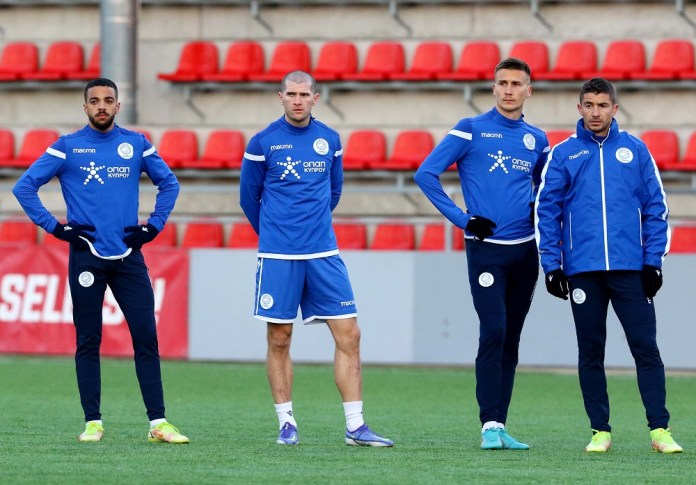 All players participated in the training normally without any problems. The coach of our team Nikos Kostenoglou has at his disposal the following 24 football players:
Neophytos Michael, Ioakeim Toumpas, Andreas Christodoulou, Andreas Avraam, Nikolas Ioannou, Mi , Konstantinos Sotiriou, Stelios Andreou, Nikolas Panagiotou, Evangelos Kyriakou, Kostakis Artymatas, Charalambos Kyriakou, Grigoris Kastanos, Alexandros Gokic, Andreas Chrysostomou, Charalambos Charalambous, Danitos S, Patiros Christos, Danitsos Christos Kakoullis and Dimitris Theodorou.
The struggle Estonia & # 8211; Cyprus will take place on Thursday, at 19:00, with a TV broadcast from RIK.
The replay will take place next Tuesday, March 29 at 19:00 at AEK Arena. The winning team from the double matches will remain in C & # 8217; Nations League category and the loser will be relegated to D & # 8217; Category of the event.
Like this:
Like Loading …