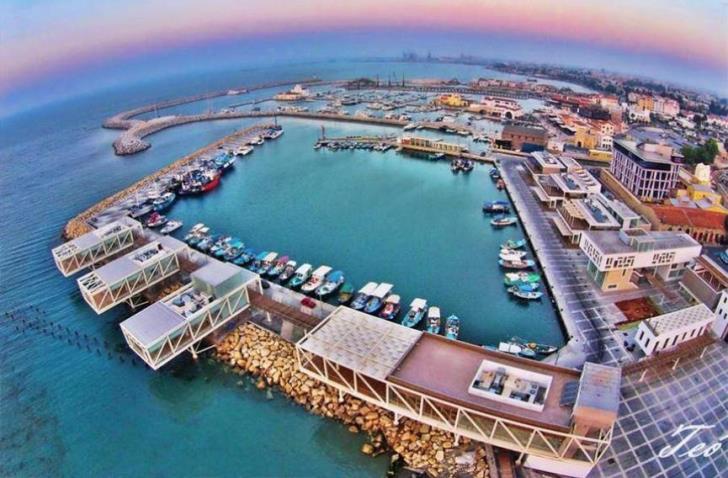 & nbsp & nbspInsider/ΚΥΠΕ & nbsp; & nbsp;
There is no evidence to justify the initiation of a criminal investigation regarding the privatization contracts of the Limassol Port, said the Attorney General, George Savvidis in his reply letter to the General Secretary of AKEL, Stefanos Stefanou, on the issue.
Mr. Savvidis, in his letter, which was published by AKEL, calls on anyone who may have additional information that he considers that may justify a criminal investigation into any issue, to submit it to the Police.
AKEL announced on Friday that the Attorney General sent a reply letter yesterday to the General Secretary of KEK AKEL regarding the letter he had sent to him on January 26 regarding the investigation of any criminal or other responsibilities for acts or omissions that may result from omissions. privatization of the Port of Limassol.
In the letter, which is notified to both the Speaker of Parliament and the Auditor General of the Republic, the Attorney General states that upon receiving the letter from AKEL and following his instructions, a group of Legal Officers of the Legal Service was set up to study a large number of relevant documents.
"From the study of all these documents, it does not emerge anything that could justify the initiation of a criminal investigation for any criminal offense" states the letter of Mr. Savvidis.
The documents studied, it is added, concern the Special Report of the Audit Service dated 5/4/2017, the conclusion of the Deputy Audit Director of the Ministry of Transport, Communications and Works in relation to an investigation conducted for possible disciplinary responsibilities by officials of the Authority Ports of Cyprus in relation to the change of the terms of the Agreements, the transcripts of the meetings of the Parliamentary Committee for Monitoring of Development Plans and Control of Public Expenditures dated 4/5/2017 and 3/5/2018, the relevant documents that are in the Legal Service and the views of the Legal Service official involved in the negotiation process of these agreements.
Mr. Savvidis's letter also states that all the relevant facts were known to the former Attorney General, both at the negotiation stage and at the conclusion stage of the agreement, who, after studying the relevant documents, "obviously considered that no criminal investigation until the end of June 2020, where he retired, did not take any action to initiate a criminal investigation, having the substance and knowledge of all developments at a substantial time. "
It is also stated that Legal Service for some legal aspects of the project in question are listed but do not relate to matters relating to criminal liability. for any issue, he can submit them to the Police, which will diligently investigate them and by completing the relevant file. will send him to the Legal Service for instructions.