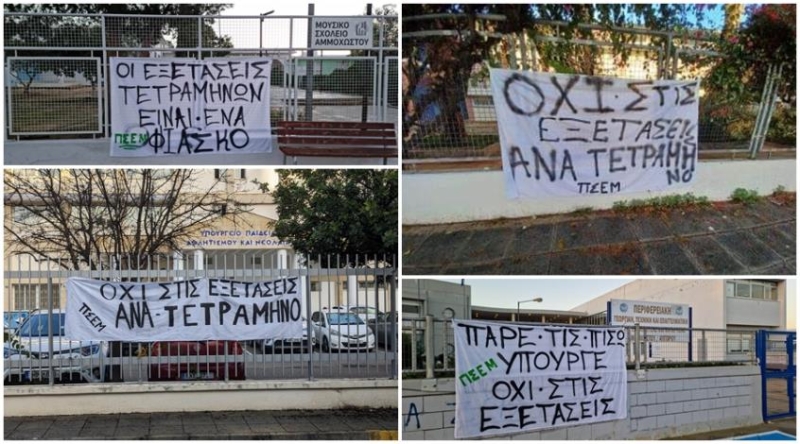 The intense reactions caused by the leaking of the subjects of the 3rd Lyceum examination essay continue, with the students carrying out a symbolic demonstration of protest.< /p>
In particular, PSEM took banners and hung them outside the Ministry of Education, as well as the fences of schools, on which slogans such as "no to the four-month exams", "take them back minister", "the four-month exams are a fiasco" are written.
As stated in a related announcement by PSEM "following yesterday's fiasco of the leak of the New Hellenic subjects just before the start of the quarterly exams, we proceeded this morning with a symbolic hanging of a banner at the Ministry of Education as well as at schools of Cyprus".
The students, in their statement, add that "we repeat that this particular incident confirms that this institution is a failed, anti-pedagogical process that victimizes the vast majority of students, negatively affecting not only education but also mental and emotional health them".
At the end, the students noted that "we are calling the Ministry of Education to finally take responsibility and stop playing with our future. The four-month exams are imperative to be abolished".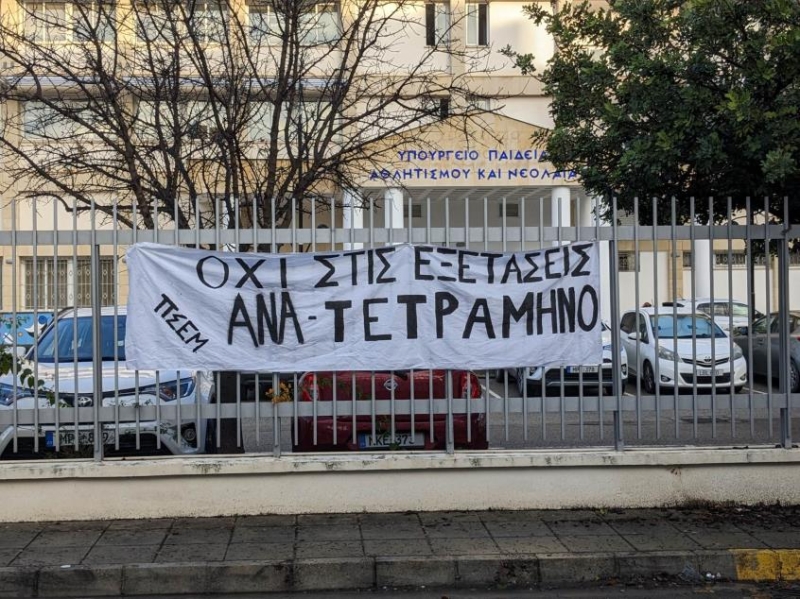 ;ξετασεις τετραμorνων»-Κρεμασαν πανo eξω απo το Υπ. Παιδεiας οι μαθ&eta ;τeς (pics)" />