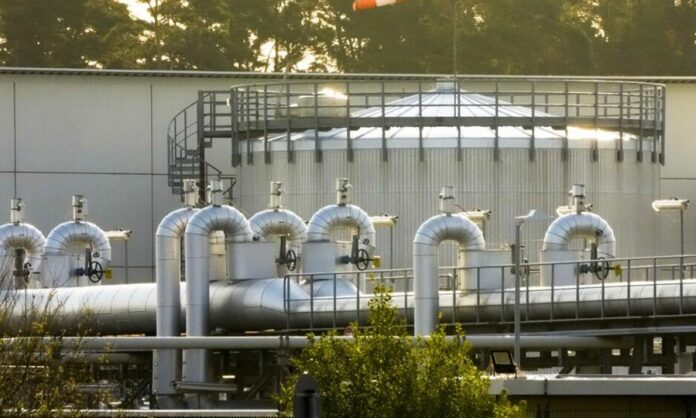 The Scandinavian country supplied almost 1/3 of the continent's natural gas needs last year
The frontline for Europe's energy security is a humble office building overlooking a fjord in Norway's Stavanger. Inside, a company called Petoro oversees three dozen of Europe's largest oil and gas fields on the country's oil-rich continental shelf.
These activities – in Norwegian waters – have been instrumental heating Europe's homes and generating electricity since the start of Russia's war in Ukraine.
As Russia cut gas exports last year, Norway increased them and is now Europe's main supplier. Norway is also pumping more oil to its neighbours, replacing embargoed Russian oil.
"The war and the whole energy situation have shown that Norwegian energy is extremely important to Europe," he said. the CEO of Petoro, a state-owned company that manages Norway's oil holdings.
Many in Norway have mixed feelings about this dependence on fossil fuels, and tensions over climate change and further oil extraction dominated the last national election, in 2021. But the sudden importance of energy supplies seems to have sparked consensus. that the country should continue, at least for a few years, to produce strong amounts of oil.
"Norway's contribution to Europe has been to maintain gas exports and increase them," he said in an interview. Jonas Gar Storr, Prime Minister of Norway.
Norway already produced a large volume of natural gas, sending it through undersea pipelines to northern Europe, but the government approved additional production. Energy companies made adjustments that increased natural gas production at the expense of oil. The result was an 8% increase in natural gas production last year, making Norway the source of about a third of the natural gas consumed in Europe.
Big gains
Norway has reaped rich financial rewards for helping Europe. Just as energy companies like Shell and BP made record profits last year, Petoro earned about $50 billion in 2022, almost three times what it made in 2021, and Equinor reported record adjusted profits of $75 billion. Oil and gas revenues contributed $125 billion to the Norwegian state in 2022, according to government estimates – about $100 billion more than in 2021.
This money flows into a state $1.3 trillion wealth fund officially called Government Pension Fund Global, but known to many as the oil fund. It owns, on average, 1.5% of 9,000 listed companies worldwide, and the government can use its expected annual profits to finance almost 20% of the state budget. This arrangement helps shield the Norwegian economy, which grew by 3.3% in 2022, from fluctuations in oil and gas prices.
Oil and gas production, as well as large quantities of hydropower, it did not protect Norwegians from the spike in electricity costs that hit most Europeans last year, however, because its markets are closely linked to those of its neighbors.
source: FINANCE
p>