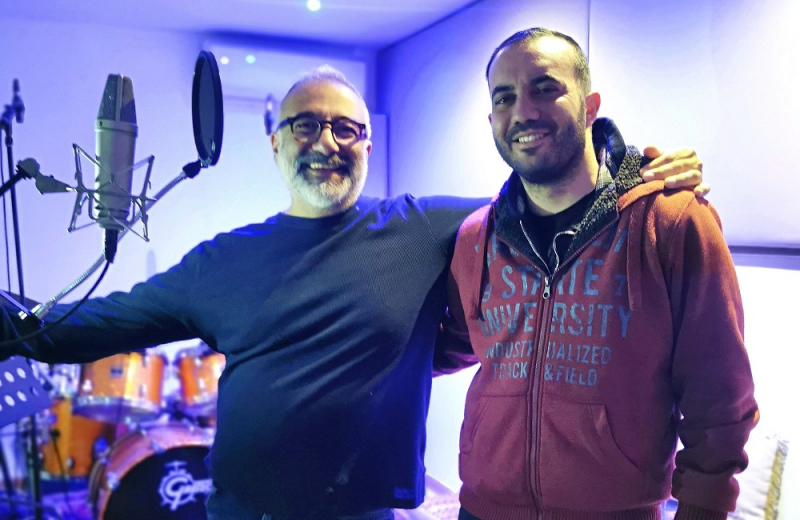 "Keep your gaze up / do not give up / Smile again / You can beat it / Be a good example / Inspire others / Towards the life you desire / Finally walk"…
Words of optimism that exorcise the terror of cancer, sensitive lyrics, made of materials that are stubborn for a will in life. A song signed by 29-year-old musician Georgios Yorkas, who wrote and performed it after experiencing cancer, wanting to empower patients and their own people. "My goal was to write a piece that describes the stages that cancer patients experience, but also to give notes of optimism to both patients and those around them, so as to break this veil of terror that is always floating in discussions about "Cancer," he explains. As he said, the reason for the song was the encouragement of Mrs. Konstantina Stylianou (Combined Medicine DOAM) and Mrs. Stefis Stefanidou (Patient Manager) from the German Oncology in Limassol, who supported his struggle. "Being a cancer patient it was difficult to condense my ocean of emotions in 3 minutes and 20 lines. Nevertheless, I believe that the goal has been achieved with the above. "First with the help of God and then with the cooperation and sensitivity of the people", says Georgios today.
As a wonderful collaboration with a man who really believes in life and who has the right to it, described his experience in creating the song, the production director-orchestrator Efthivolos Theocharous: "Plato said 'music is a moral rule. It gives soul to the universe, wings to thought, it elevates the imagination, it gives joy to sorrow and life to everything '. This is exactly the message that George managed to give through this wonderful song. Thank you George for this trip ".
The contributors of the song "8 Letters", which is the precursor of an album dedicated to the fight against cancer, are:
Production Management – Orchestration: Efthyvoulos Theocharous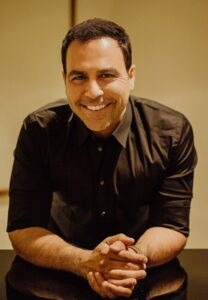 Mixing – Mastering: Efthyvoulos Theocharous
Guitars: Dimitris Hatzikidis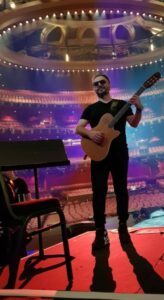 Piano – Keys: Pavlos Kaltouroumidis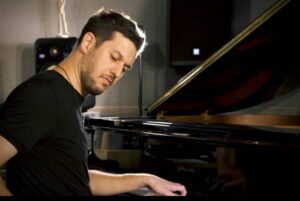 Bass: Marios Giorgitsis Elias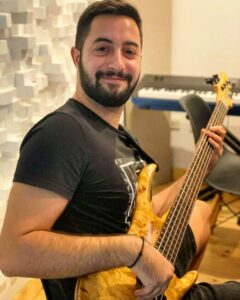 Drums – Percussion: Alexandros Charalambous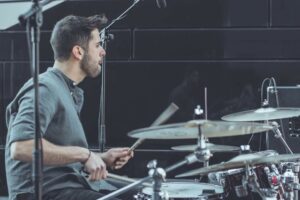 Vocals: Alex Panagi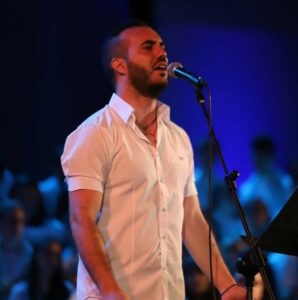 Recording – Editing:
Efthivoulos Theocharous Music Productions Studio
Who is George Yorkas?
George Yorkas was born in Limassol, Cyprus in 1993. From a young age he had a passion for music. In 2016 he graduated from De Montfort University in Leicester in the United Kingdom with a degree in Music, Technology and Performance (Ba Honrs), where he focused on film composition and sound. Returning to, he started working at the Diamantidou School of Music, Dance and Drama as a vocal teacher until today. At the same time, he obtained the master's degree in Jazz Vocal Pedagogy (Master of Music), where he studied alongside renowned jazz musicians in Cyprus and not only, but also completed in 2018.
Significant for his career was his selection as a soloist at the age of 11 in a tribute to Mimi Plessas, where he performed songs with the composer. He also collaborated with well-known names in the field of Greek music such as Dionysis Tsaknis, Dimitris Bassis, Costas Makedonas, Litsa Giagoussi and NINO, through his participation in bands and choirs. He also distinguished himself on a personal and group level from various competitions, culminating in his participation with the band "Pink" in the television music competition "Get On Stage 2" in 2009, where they won second place.
Until 2013 he was an active member of the Byzantine Choir "Romanos o Melodos"> He holds a degree in Byzantine music and is a right-hand singer at the Church of "Panagia Karmiotissa" in Kato Polemidia, Limassol.
His passion for music is expressed not only through interpretation but also through composition, receiving praise in various composition competitions.