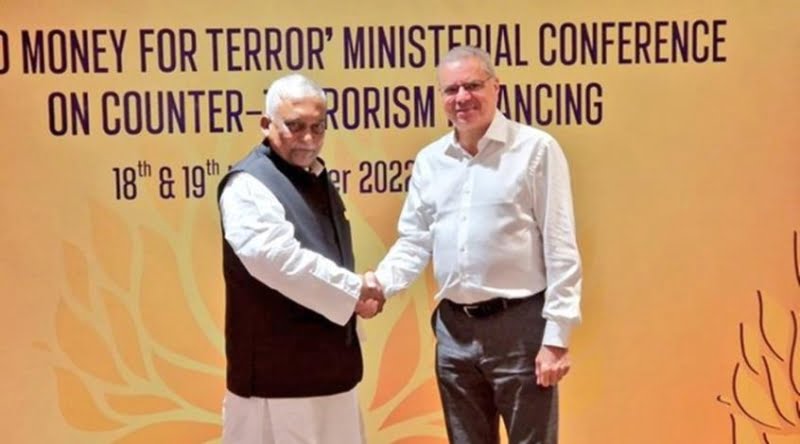 A meeting with the Minister of the Interior of Bangladesh, Mr. Asaduzzaman Khan, was held this morning by the Minister of the Interior, Mr. Nikos Nouris, in the framework of the work of the 3rd International Ministerial Conference to combat the financing of of terrorism in New Delhi, India.
During the meeting the two Ministers discussed ways of cooperation between the two countries in the field of immigration and especially the returns of Bangladeshi nationals residing illegally in the Republic.
p>
I thank my #Bangladeshi counterpart @asaduzzaman_mp for our productive meeting today during which we agreed on the immediate implementation of effective procedures on #[email protected] @CyprusinIndia @CyprusMFA @CYpresidency @BDMOFA @EU_Commission @EUHomeAffairs pic.twitter.com/n3V0AQx4nV

— Nicos Nouris (@NourisNicos) November 19, 2022
< p>The result of the discussions was the agreement of the two Ministers for a immediate implementation of effective procedures, in order to accelerate the returns carried out by Cyprus to Bangladesh and to eliminate previous bureaucratic procedures and obstacles, which is expected to significantly increase the number of returns to the country.