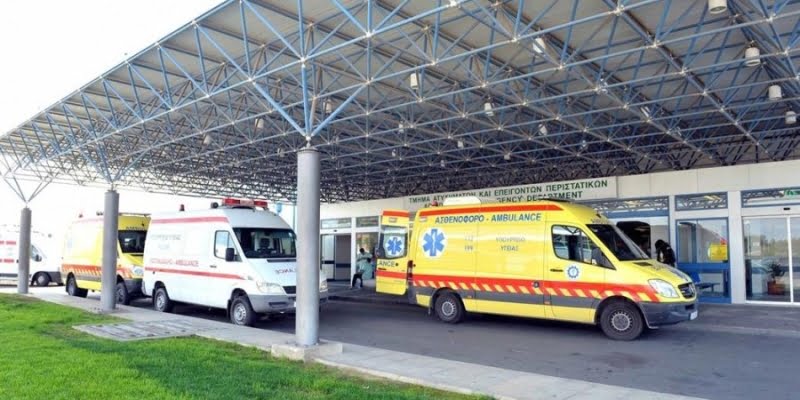 An investigating officer will be appointed by the Health Insurance Organization (OHI) following the complaints of the Minister of Health Michalis Hatzipantelas about three incidents of patients who were not served by the visited hospitals, in the Accident and Emergency Departments (TAEP), the Director of the Organization said to KYPE Andreas Papakonstantinou.
The issue was made public with the main front page issue yesterday by "Phileleleftheros".
"We have received the complaints, a defined procedure will be followed, an investigating officer will be appointed to examine the case, to also talk to the hospitals to give their opinion, and based on the findings we will see how we will proceed," he said.
We have to see, he continued, "if the hospitals actually violated the provisions of their contracts, and then if they violated them and to what extent they violated them, then there will be corresponding penalties if they did something they shouldn't have done.» ?.
He clarified that "they are not obliged to work 24 hours. Those who have the obligation are those who operate the First Aid. At the moment, only OKYpY and Mediterranean in Limassol are working as First Aid.
The OAU has in front of it letters about the said patient incidents, both from the Minister of Health and from a citizen.
Mr. Papakonstantinou stated that the problem was identified before the Minister's complaints arose, noting that for planned events the system works quite well, while for emergency events there is a weakness.
"This is why we started the consultations to create a second security network with other hospitals besides OKYPY which operates within the GeSY and has a TAEP. We have the Mediterranean in Limassol which operates 24 hours a day and has First Aid, while we are also in consultation with the Apollonio in Nicosia to geographically cover all of Cyprus,' he added.
When we make such an agreement, continue, we will we also have the requirement that they manage all the incidents that arise and have doctors on call with their teams. They will also keep beds empty to serve the incidents.
«As we had the discussion about the personal doctors that weekends and holidays were not responsive and we went and made primary health centers which are working, with the same rationale we will make on-call hospitals, which will have the obligation 24 hours a day to have First Aid and to serve the people in emergencies. "This is the solution", he concluded.
Source: KYPE