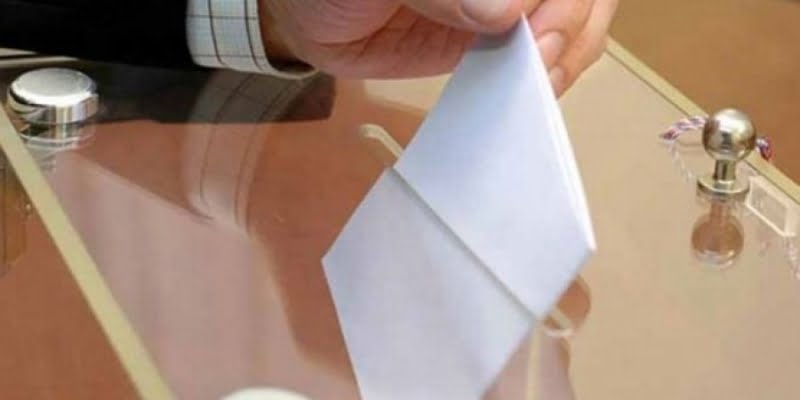 The appeal of the Republican Turkish Party (RPK) to the "constitutional court" was announced today in the occupied territories. with a request to "suspend the execution of the "special law"" for the consolidation of occupied laws.
The "constitutional court" rejected the request to suspend execution of the "(special) law on the consolidation of municipalities" by majority vote. Consequently, the "local elections" will be held in the occupied territories on December 25 with 18 municipalities.
Announcing its decision the "constitutional court" noted that he "only assessed the unconstitutionality of the articles" of the new "law".
While 4 out of 5 "judges" they did not find "unconstitutionality" in the articles in question, 1 judge declared that the articles were "unconstitutional".
The final decision was made by majority vote.
The statements of Turkish politicians
The "minister of the interior", Ziya Ozturklker, reacting to the new development through social media, said that "the local elections to be held on December 25 will be held with 18 municipalities.
"The criteria for the consolidation of the municipalities were discussed in the special committee established with the participation of all the political parties of the "parliament", reminded the "hypes", who added that the new "law" is one of the strands of the reform of local self-government in the occupied territories.
«The legal entities, names and boundaries of our municipalities have been regulated in order to increase the quality of services by combining natural and human facilities of the municipalities, to strengthen their financial and administrative capacities and to create opportunities for the implementation of large-scale projects, Mr. Ozturkler also mentioned. between PLK leader Tufan Erhiurman and the General Secretary of the "governing" Party of National Unity (KEE), Oguzhan Hasiopoglou. The last addressed to Mr. Erhiurman characteristically stated "thank you for your contributions". Mr. Erhiurman responded by stating "we would like to contribute more".
Source: KYPE