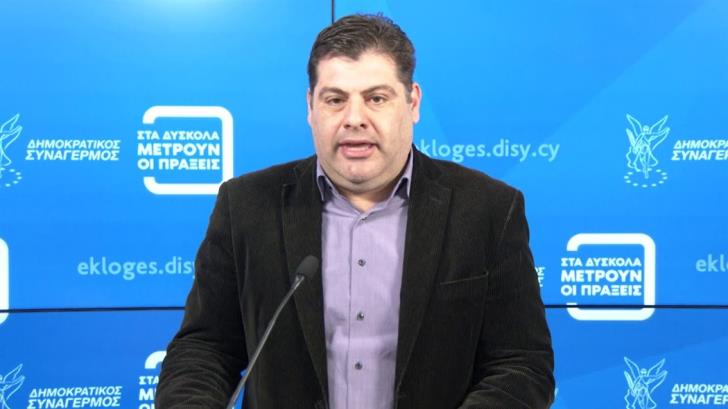 The Liberal
The director of the Press Office of the President of the Republic, Andreas Iosif, who before his appointment worked at RIK, cannot play it on a double board, suggests the Audit Service, which, in fact, throws the ball to his administration. Foundation to take appropriate action.
On the occasion of the opinion of the Attorney General, George Savvidis, who argued that the case of Mr. Joseph is not a position of advisor but as an official of the Republic, which is not governed by the second reservation included in the state budget of 2022, the Attorney General Auditor, Odysseas Michailidis, sent a letter to the Head of the Presidency Administration. It is recalled that last December the majority of parties approved an amendment that ends the increase in earnings received immediately by Mr. Joseph, which amounted to € 51,000 after his appointment to the Presidency, while ending the employment of four presidential associates.
READ ALSO: EV: Public money laundering scandal in RIK
Among other things, in his letter, the Auditor General emphasizes that Mr. Joseph cannot be a double-minded person. "Indeed, if Mr. Joseph has been appointed to the position of director of the Press Office of the President of the Republic, he will receive the salary of the position", Mr. Michailidis wonders. At the same time, he points out that in this case of Mr. Joseph, the law on Posting of Employees of Indefinite Time of the Public Service and Public Law Organizations does not apply.
As Mr. Michailidis notes, the specific legislation concerns the secondment of employees of indefinite time from a public law organization to the Public Service, which according to the law "has the meaning given to this term by the Public Service Law and does not include service, in army, the National Guard, the Police and the Educational Service ". In addition, it indicates that Mr. Joseph can not be a dual position and can not maintain his position in RIK.
"Not only because the case is not governed by law N99 (1) 2019 but also because, as is well known, there can be no political position held by a civil servant, due to the clear separation of political power from the administrative function of the state," he said. Due to these data, Mr. Michailidis notifies the relevant letter to RIK to proceed with the required actions.
In fact, he emphasizes that the impression that the Service had is not valid, that is, that Mr. Joseph was seconded to the Presidency by a political decision of the President of the Republic as an advisor / collaborator and that he was assigned to act as the director of the President's Press Office. It should be noted that Mr. Michailidis notifies the letter to both the Speaker of Parliament and the members of the Parliamentary Committee on Finance.