After election procedures that took place on Tuesday in which 113 of the 129 Members of the Board of Directors participated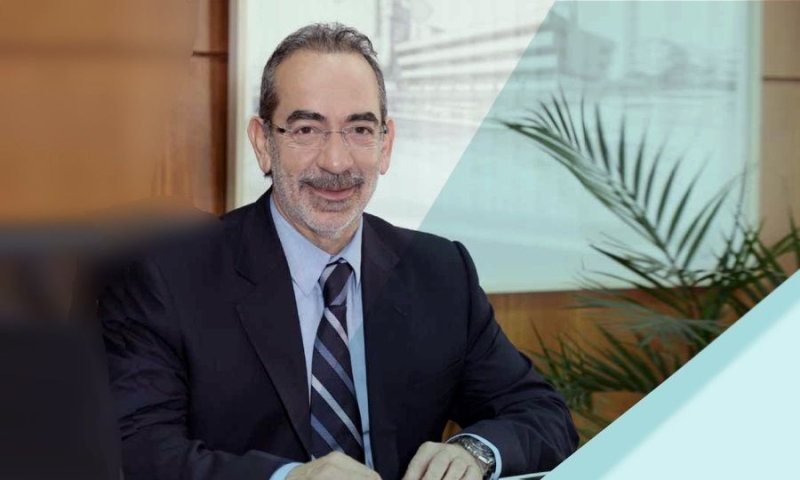 Since February 2008, he has been the Executive Chairman of Vassilikos Cement Public Company Ltd
The OEB announced on Tuesday the re-election of the current President of the Federation of Employers and Industrialists, Antonis Antoniou, for a new two-year term, following election procedures that took place today, in which 113 of the 129 Board Members participated.
It is added that during the same procedures the following persons were elected to the 15 Executive Committee seats under renewal (in alphabetical order): Aletraris Dimitris, Anninos Alexis, Vakis Dimitris, Gabriel Stelios, Georgiou Giorgos, Zopras Dimitris, Theodotou Giorgos, Ioannou Lysandros, Kazakos Thomas, Loizou Louis, Mylonas Andreas, Panagiotou Theodosiou Despoina, Giorgos Pantelidis, Pavlos Fotiadis and Hatzigiannis Giagos.
It is added that the Executive Committee consists of the President Antonis Antoniou, the above 15 Members as well as the Ex officio Members who are the Past President Giorgos Petrou and the General Manager Michalis Antoniou.
His profile president
As regards Mr. Antoniou, OEB states that he was born in London and studied at the University of London where he obtained a BSc (Hons) degree as well as a postgraduate diploma.
He adds that he worked for 5 years as a Biochemist at the University of London and then for 3 years as a Systems Analyst at British Gas also in London, while in 1983 he was a founding member of the AMER company where he served as Deputy General Manager until 1998. From 1998 until In December 2006, he was Senior Vice President (Operations and Systems) of Nielsen in Europe and a member of the European Executive Board of the Nielsen company.
Since February 2008, he has been the Executive President of Vassiliko Cement Public Company Ltd. From August 2017 to December 2019 he additionally assumed the duties of the Company's Chief Executive Officer.
From January 2021 he is the President of the Federation of Employers and Industrialists of Cyprus (OEB). He has been a Member of the Board of Directors of OEB since July 2011 and a member of the Executive Committee since December 2013. From January 2019 to December 2020 he served as Vice President of OEB.