POWERED BY:
22: 56 Friday
March 25, 2022 INSIDER • GOAL • IN-CYPRUS • PROPERTY • CYPRUS-IS • CAREER LIKE • GOING OUT • XRYSES SYNTAGES • ACTIVE • PHILGROUP NEWS & nbsp; SOCIETY & nbsp; INSIDER & nbsp; OPINIONS & nbsp; GOING OUT & nbsp; CULTURE & nbsp; SPORTS & nbsp; AUTO & nbsp; GOOD LIFE & nbsp; USEFUL & nbsp; PRINTED EDITION & nbsp;
ARCHIKIEIDISEISPOLITIKITOPIKAPARASKINIOMEDIAELLADAKOSMOSEPISTIMIPERIVALLONTECHNOLOGIASYNENTEFXEISCHRYSES ETAIREIESKOINONIAEIDISEISKYPROS OF CHTHESANAGNOSTI HAVE LOGOEPISTOLESSYNENTEFXEISDIMOFILI IN INTERNETVIDEOSAFIEROMATAADVERTORIALINSIDEREPICHEIRISEISKYPROSBRAND VOICECAPITALFORBESBLOOMBERG OPINIONPROTAGONISTESKAFTI GRAMMICHRYSES ETAIREIESKARIERAAPOPSEISARTHRA IN "F" INTERVENTION IN "F" MESSAGE YOUR SKITSAO WORLD TWITTERGOING OUTTHINGS TO DOCINEMAMOUSIKIESTIATORIABAR/CAFETV ODIGOSTILEORASIPOLITISMOSKYPROSKOSMOSKRITIKESEKDILOSEISPROSOPAATHLITIKAPODOSFAIROMPASKETPARASKINIAELLADADIETHNIALLA SPORAPOPSEISSKITSOVIDEOSAUTONEAPAROUSIASIAPOSTOLESAGONESKALI ZOIFGEIADIATROFIEF ZINASTRACHRYSES SYNTAGESSYNTAGES SEFVIMA VIMACHRISIMAFARMAKEIAGIATROIAERODROMIALIMANIATILEFONAOPAPKAIROSSYNALLAGMALACHEIAAPPSPROSFORESENTYPI EDITION POLITIKITOPIKAPARASKINIOMEDIAELLADAKOSMOSEPISTIMIPERIVALLONTECHNOLOGIASYNENTEFXEISCHRYSES COMPANIES EIDISEISKYPROS OF CHTHESANAGNOSTI HAVE LOGOEPISTOLESSYNENTEFXEISDIMOFILI THE INTERN ETVIDEOSAFIEROMATAADVERTORIAL EPICHEIRISEISKYPROSBRAND VOICECAPITALFORBESBLOOMBERG OPINIONPROTAGONISTESKAFTI GRAMMICHRYSES ETAIREIESKARIERA ARTICLES IN "F" INTERVENTION IN "F" MESSAGE YOUR SKITSAO WORLD OF TWITTER THINGS TO DOCINEMAMOUSIKIESTIATORIABAR/CAFETV ODIGOSTILEORASI KYPROSKOSMOSKRITIKESEKDILOSEISPROSOPA PODOSFAIROMPASKETPARASKINIAELLADADIETHNIALLA SPORAPOPSEISSKITSOVIDEOS NEAPAROUSIASIAPOSTOLESAGONES YGEIADIATROFIEF ZINASTRACHRYSES SYNTAGESSYNTAGES SEFVIMA STEP FARMAKEIAGIATROIAERODROMIALIMANIATILEFONAOPAPKAIROSSYNALLAGMALACHEIAAPPSPROSFORES ENTERPRISES LTD BRAND VOICE CAPITAL FORBES BLOOMBERG OPINION PROTAGONISTS HOT LINE GOLDEN CAREER COMPANIES
EXCLUSIVE COOPERATION
TOGETHER ; & Epsilon; & Beta; & sigma; & epsilon; & Upsilon; & pi;. & Upsilon; & gamma; & epsilon; ί & alpha; & sigmaf ;: & Nu; & alpha; & alpha; & rho; & theta; & omicron; ύ & nu; ό & lambda; & alpha; & ta; ; & rho; & alpha; & kappa; & alpha; & tau; ά & tau; & eta; & sigmaf; & pi; & alpha; & nu; & delta; & eta; & mu; ί & alpha; & sigmaf; "/>
Powered by
Next Previous OEB in the Ministry of Health: To remove all measures against the pandemic measures against the pandemic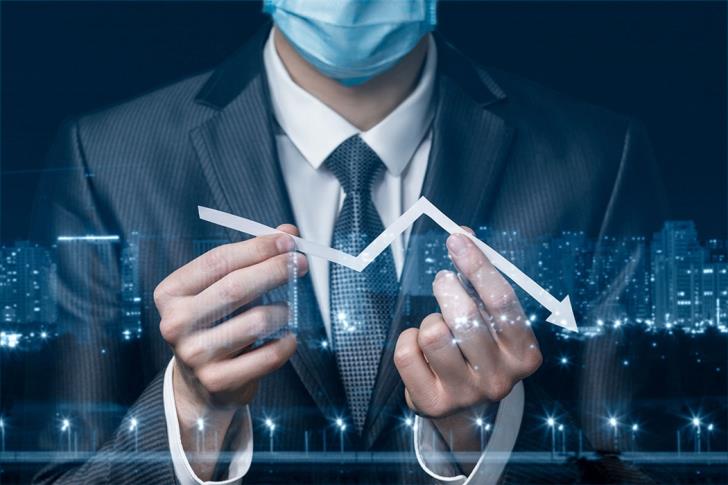 & nbsp & nbspInsider & nbsp; & nbsp;
The suggestion for immediate abolition of all restrictive measures that have been imposed in the context of pandemic management and continue to apply today is restored by the Federation of Employers & amp; Industrialists (OEB), taking into account the evolution of the pandemic and the developments in relation to the Russian invasion of Ukraine, which has a direct impact on the Cypriot economy.
In a letter to the Minister of Health, Michalis Hadjipandella, the president of OEB, Antonis Antoniou states that the evolution of the pandemic and the number of hospitalizations, despite the increased cases that have occurred recently, prove that it has now diversified to a degree that its management does not require strict measures. In the same context, it notes that many Member States of the European Union have already lifted the restrictions they imposed.
"Economic activity can not continue to be restricted for the third year in a row and businesses need to operate smoothly to survive, while a return to normalcy for the entire population will boost domestic consumption at a critical time for the economy. We therefore recommend the removal of all restrictions and measures (eg Safepass, distances, numerical restrictions, etc.), including mass examinations and test to stay, and leave it to every citizen, employer and employee, to take those the measures it deems necessary ", is the position and suggestion of OEB.