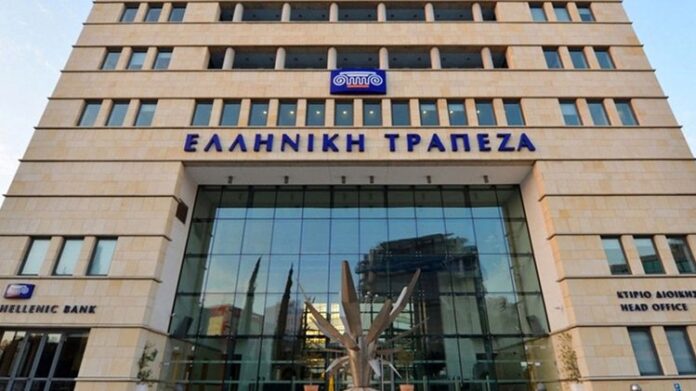 They call on ETYK to cancel the three-hour strike that will take place today from 3:00 p.m. – 6:00 p.m.
OEB and KEBE react to the three-hour work stoppage they announced for today, from 3:00 p.m. – 6:00 p.m., Hellenic Bank employees. In its announcement, the OEB speaks of an "irregular, unnecessary and counterproductive" strike, while the KEBE condemns the strike as "irregular and arbitrary".
The strike was declared, as ETYK reported on Friday, according to a circular to its working members, on the issue of the collective agreement. As he mentioned, "we have to convince the management of the Hellenic Bank that it must respect the collective agreements as well as the labor institutions".
ETYK's aim is, according to the circular, through this struggle and the agreements that will be signed, for all employees in the Hellenic Bank group to form a single group that has the same working conditions, without discrimination and without differences in terms of their rights.
The Federation of Employers and Industrialists (OEB) calls on the ETIK to cancel the three-hour strike announced for today by its members at Hellenic Bank and to continue with the new Management of the Bank, the negotiation in good faith to resolve pending disputes.
"The resort to dynamic measures, while mediation intervention by the Ministry of Labor is in progress, constitutes a clear violation of the Industrial Relations Code and clearly complicates the sincere efforts of the Bank and the competent Ministry to find consensual arrangements", says OEB in its announcement.< /p>
"The extremely fluid and uncertain geopolitical and economic environment creates a series of challenges, risks and threats for businesses and workers, and the maximum possible social consultation and the search for compromise solutions without labor unrest" he adds.< /p>
For its part, the KEBE "condemns the methods and irregular decisions of ETYK", stating that "this decision of ETYK is completely unjustified, irregular and arbitrary in violation of the Industrial Relations Code while a mediation process is ongoing at the Ministry of Labor without the dispute be officially declared a deadlock".
"It is not possible for ETYK to arbitrarily and without taking into account labor institutions cause great disruption and huge losses to Hellenic Bank and by extension to the banking system and the economy", continues the announcement of the KEBE, which "calls on ETYK to respect the Industrial Relations Code, to immediately lift the strike measures and to come to the dialogue table so that Hellenic Bank and the banking system can operate smoothly".
< p>At the same time, the KEBE calls on the Minister of Labor and Social Insurance "to take without further delay the necessary initiatives to lift the strike measures, ensuring the smooth conduct of operations at the Hellenic bank".