Announcement from the Paphian team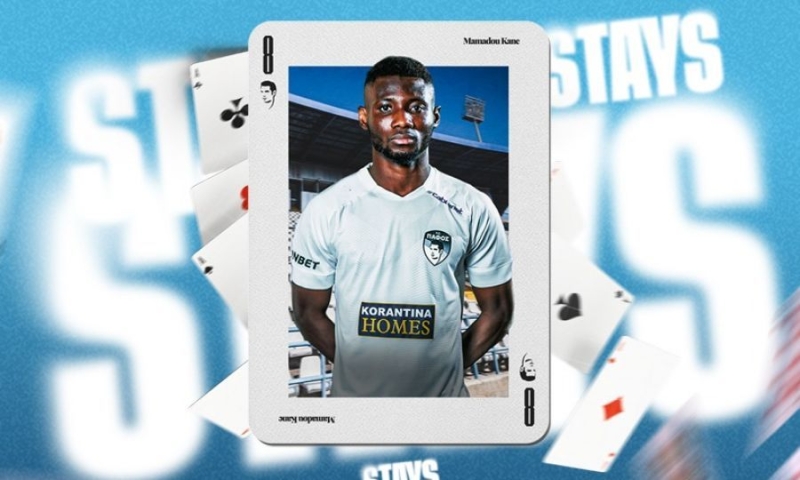 Paphos FC announced the agreement with Olympiakos Piraeus for the acquisition of Mamadou Kane, with the footballer signing a three-year contract.
PAFOS FC announces the signing of the international, with the team of Guinea, footballer Mamadou Kané for the next three years.
Mamadou Kané, 26 years old (22/01/1997) plays in center field. He started his career at a young age at Satellite FC Guinea and then at AS Kaloum and Gangan FC competing in their first teams. His next step, Neftchi Baku in the Premyer Liqa of Azerbaijan, with which he won the country's championship. He also played for Olympiakos Piraeus in the Greek Super League, with which he was crowned champion of Greece.
Kané has been a member of all Guinean youth national teams, while in 2020 he made his debut with the national team country's men's team of which he remains an active member. He also has a lot of experience in UEFA European competitions.
Last season he played for our team on loan having scored 37 official appearances and 3 goals in all official competitions.
We wish Mamadou every success!
Roman Dubov: "We are pleased to announce that Mamadou remains in our team for the next three years. In order to reach the agreement, intense negotiations preceded, but in the end both the help of the president of Olympiakos Piraeus, Mr. Marinakis, whom I would like to thank personally, and the player's own desire to remain at PAFOS FC, led to the final agreement ».