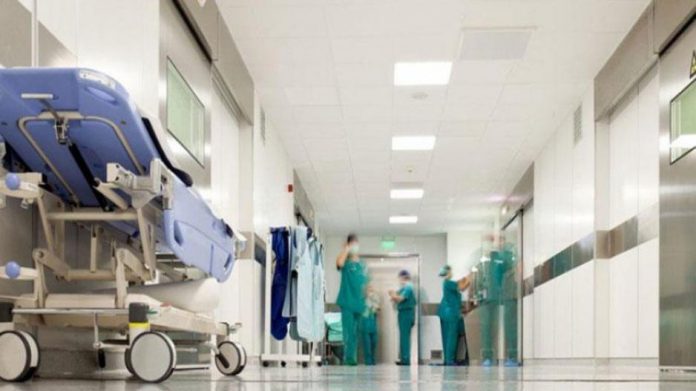 The warning to escalate the measures by government doctors may never have left the table after the three-hour work stoppage that took place a few days ago, however, the state hospitals seem to be in danger of being "paralyzed" once again.
Employees of the Civil Service Organization say that unless the mentality of the organization's board of directors changes, they will have no choice but to go on strike themselves.
As unbelievable as it sounds, the complaints were made through the chairman of the board of directors of the OKYPY branch of employees, claiming that they are being bullied by the board of directors.
"We will call our members for drastic measures because there is blackmail, a bullying of law enforcement, the board decides to set procedures that are not in accordance with the law, they force us to break the law, we do not agree and at the end of the day the members they are blackmailing us to violate the legislation ", said the Chairman of the Board of Employees of the OKYPY, George Karotsakis.
He cited the Famagusta and Larnaca hospitals as examples. As he mentioned, while 54 beds were allocated in the Reference Hospital on the initiative of President Anastasiadis, no staffing was done, while the situation in the Larnaca hospital is similar. Although 40 beds were given, there is still a lack of doctors, nurses and support staff.
"If they are not resolved, we, as the other unions, have warned that we will take drastic measures. "It is not the wish of the doctors, the nurses, or the administrative staff to bother the people and close the hospitals, but it is better to close for 2-3 days if some people do not change their minds so that they do not close forever", noted Mr. Karotsakis.
At the same time, the nurses are complaining about the management of the General Hospital of Nicosia, the General Executive Director and the Chief Nursing Officer of the hospital for bad administration, which is said to be dangerous for the patients at the General Hospital of Nicosia due to
The other hospitals are also being held hostage
"The central administration of OKYPY in private meetings we had with it does not seem willing to provide solutions to the problems. That is why we believe that OKYPY is morally and legally responsible for any unpleasant consequences that occur in hospitals ", says PASYNO.
In fact, all parties call on the Minister of Health to intervene immediately in order to find solutions, since, as they say, the staff is on the verge of exhaustion and collapse, while they also address the parties, so as not to collapse as reported by state hospitals.