The Department of Physiotherapy of the Nicosia General Hospital of OKYPY is an excellent Center for the provision of integrated physiotherapy services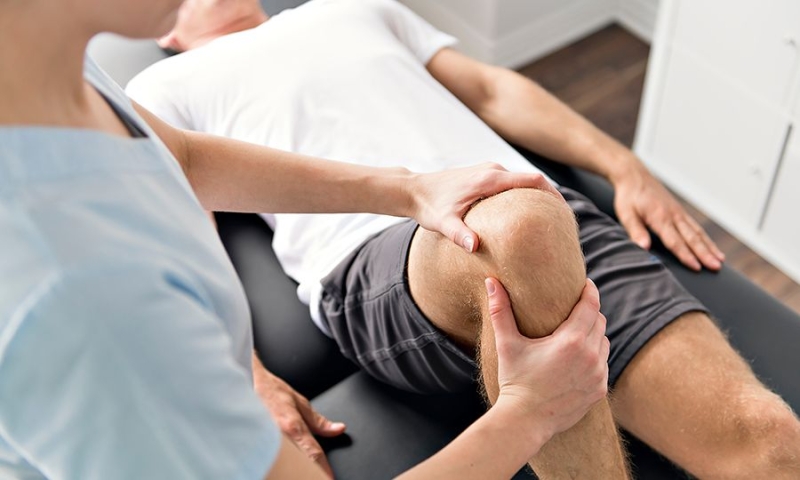 By Annita Pelekanou
Physiotherapist,
Nicosia General Hospital
The Department of Physiotherapy of the Nicosia General Hospital, of the State Health Services Organization (OKYpY) is a one of the largest and most modern physiotherapy centers in our country, and is located on the ground floor of the Nicosia General Hospital, with its own entrance and parking area.
Its mission is to provide quality and efficient services, with the aim of faster and safer reintegration of patients into all their daily and sports activities. At the same time, since 1983, an outpatient physiotherapy clinic has been operating at the National Center for the Rehabilitation and Recovery of Persons with Spinal Cord Injury, providing specialized and personalized rehabilitation services to persons with spinal cord injuries, due to traumatic or pathological causes.
< strong>Outpatient physiotherapy services cover:
Musculoskeletal problems
Women's & Men's health
Hydrotherapy
Upper limb therapy
Breast cancer therapy
Rehabilitation of respiratory patients
Rehabilitation of heart surgery patients patients
Assessment for provision of wheelchair and aids
Rehabilitation of neurological patients
Experienced staff and modern equipment
Our experienced physiotherapists take a multifaceted approach to the rehabilitation of the patient, offering him treatment according to international standards. With a comprehensive assessment to identify the cause of the problem (pain, injury, etc.), and along with the medical history, personalized treatment programs are developed to achieve the patient's functional goals, which include exercises to restore functionality, relieve pain and improving mobility. 
Cutting edge science
At the cutting edge of physiotherapy science, we are a people-centred department where clinical excellence is the pillar of our mission for clinical innovation, progress and patient safety. Today, we are in the ISO certification process for the provision of health services, while we are particularly proud that our staff is certified and specialized in various methods and techniques. The collective knowledge and clinical skills of our physiotherapists enable us to have an exceptional level of therapeutic practice.
Management of conditions
Our specialist physiotherapists can manage patients with a multitude of ailments and injuries and to offer patients the best possible treatment. Some of the conditions we treat are:
Back and neck pain
Back pain
Shoulder and upper extremity pain
Incontinence and Pelvic Floor Dysfunction
Hip, Knee and Ankle Pain
Arthroplasty
Hand Pain/Carpal Tunnel Syndrome
Sports injuries
Work injuries
Amputation
Diseases of the central nervous system (multiple sclerosis, Parkinson's, etc.)
Strokes episodes
Craniocerebral injuries
Spinal cord injuries
Osteoarthritis and osteoporosis
Rheumatic diseases (rheumatoid arthritis, systemic lupus erythematosus, etc.)
Post-operative recovery
Fibromyalgia
Myopathy
Lymphedema
The therapeutic interventions may include:
Specialized manipulation techniques for joint and soft tissue mobilization- manual therapy
Exercises in the water with special equipment
Training in functional reintegration activities in daily life
Neuromuscular facilitation methods for patients with neurological diseases
Rehabilitation in the gym – exercises with balls, dumbbells, equipment to improve balance, resistance exercises, etc. d.
Neuroevolutionary method (Bobath/NDT) for neurological deficits
Transcutaneous TENS nerve stimulation
Magnetic therapy
Acupuncture and dry trigger point needle
Shock wave
Kinesiotaping
Gait Retraining
Home exercise programs – tailored to help patients recover from injuries, improve strength, balance and coordination
If you are recovering from an acute injury, surgery, neurological disorder, cancer or musculoskeletal problem – such as tendinitis or bursitis – or illness, or back pain that has affected your range of motion, strength or balance, our experienced team of physiotherapists are here to help you achieve a better quality of life.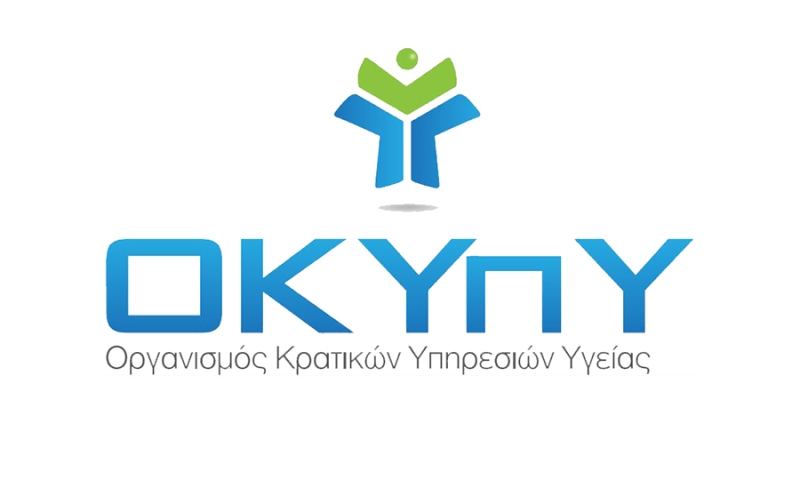 For more information and an appointment with the Physiotherapy Department of the Nicosia General Hospital of OKYPY, visit the website of the Department or contact the phone number 22603707.
< iframe width='300px' height='500px' src='https://www.adstorebluebird.cy/api/banner/ServeBanner?zoneId=2734' frameborder='0' scrolling='no'>