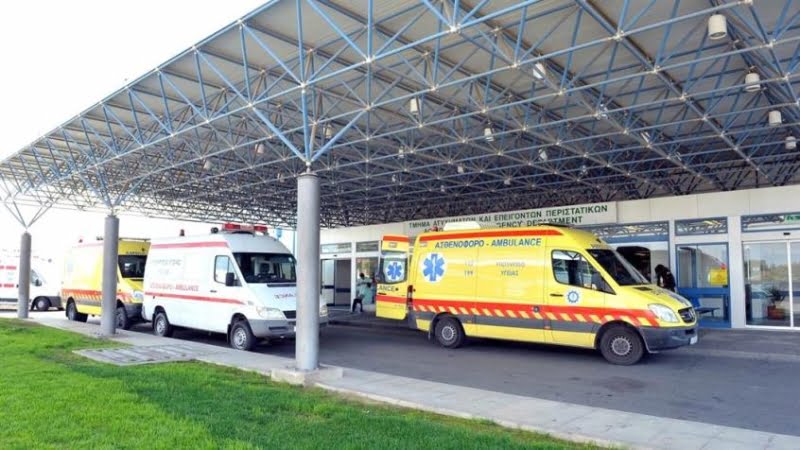 < p>Clarifications on the operation of the Accident and Emergency Departments (AEDs) are communicated by the State Health Services Organization (OKYpY), in order to contribute to their decongestion, due to the increased flow observed in the AEDs. In the announcement, the OKYPY clarifies that the TAEP handle accidents and serious incidents that threaten life, with a classification of their urgent nature.
Specifically, he states that the first concern of the health professionals at the TAEP is to make an initial assessment and triage of the cases in the Department, classifying the patient in levels, according to the severity of his health condition, in order to determine how urgent each is incident and how soon it should be dealt with.
"To avoid further congestion and especially in a place like TAEP, where there is a heavy workload, psychological and physical pressure as well as time constraints, citizens whose situation is not judged as urgent are urged to contact their Personal Physician", it is noted.
It then states that there are five levels of priority, with Level 1 and Level 2 being deemed the most urgent and needing immediate attention. Tier 3 and 4 incidents may have to wait, as the OKYPY explains, as their situation is not considered urgent and their lives are not in danger. Level 5 incidents are not emergencies, the announcement continues, therefore they should expect a delay in review, depending on the other more serious incidents that have come to the TAEP.
It is also mentioned that after the patient is registered in the Department, the doctor examines the patient, gives all the necessary medical instructions (administration of medication, laboratory tests, radiodiagnostic tests) and the nurse in charge of the patient performs all the nursing processes based on instructions.
It is clarified that, if the attending physician of the TAEP judges that the patient needs further hospitalization, he will call a specialist doctor depending on his illness/injury, while if the patient does not need admission, then the a TAEP doctor will proceed with his release. If, however, it is decided that it would be better for the patient to be transferred for treatment to another OKYpY hospital, then his transfer will be done by the Organization's Ambulance Service.
"OKypY recognizing the enormous importance of TAEP, constantly invests in equipment and human resources, so that the Departments of all its Hospitals are able to respond and provide the best possible care to citizens", the announcement concludes, while reminding citizens that information on the operation of TAEP has also published at the following link https://shso.org.cy/tmima-atychimatonkai-epeigonton-peristatikon-taep/.