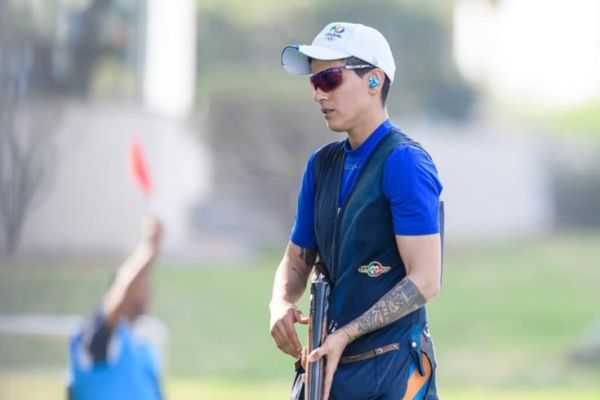 The message to leave all those who have gone through what she has gone through and to speak, to break the silence, is sent, with her statements to KYPE, by the Cypriot Olympian of shooting Andri Eleftheriou.
Asked about the case of her allegations of sexual abuse, Andri Eleftheriou said that she had reported about the specific case of sexual abuse, three years ago on a show by Elita Michailidou and had mentioned the issue again about a month and a half ago.
"After Sofia Bekatorou, the well-known case, the sad and tragic one, my subject, my case, returned to the surface and from there we started the battle to clean this dirt that exists. As an athlete, I have been through it. With the support of various actors, the CMO, the JCC, the state – very important – and my Federation and most recently the Minister of Justice, Mr. Emilys Giolitis, I got the mental strength needed to make a formal complaint to the Police and to the case should proceed ", he added.
As he stated, "I did, as I said, to clear the space of these people and I want to send the message that all those who have passed either by this person or by any person what I have gone through or something similar should come out. or worse, to speak, to break the silence to get all of them out of these places where they are, to clean the dirt ".
"To find the courage, the strength to come out and speak. This has to stop. They must all be punished. I honestly heard many cases, many cases. They were made from what I heard old complaints, which remained undetected, and as I have said, it is very sad and I hope with this move of mine something will change and the truth will come out and the dirt will be cleared. We must not cover what is happening, these people. We have to bring them to light. "There is hope that these sick and abnormal things will stop," he added.
Answering a question, Andri Eleftheriou said that the state is determined, "it is with us, this is very important, it helped me to feel the support".
"They really should not be afraid of anything. They have nothing to fear. We suffered. I know what they went through. I feel them. I know it is very difficult to go out and talk openly about what we have been through, but only we can make this start. Let's finish this. I know it is difficult because of their power, which unfortunately worsens the whole situation for both the victim and his family of course, but also the parents want to send the children to sports in a safe place. To think of their children, and the children who went through them and not to go through them. "All of them must be punished and all this must disappear ."