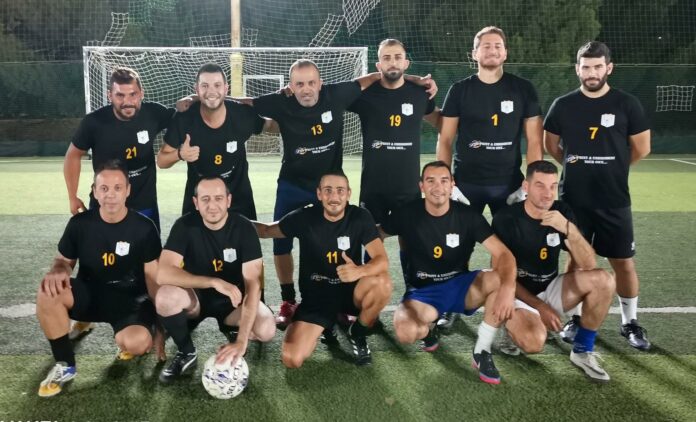 A few years ago, a thought in a conversation led to the establishment of an amateur football team which has endured over the years, even counting important successes always at a friendly level.
After the initiative of Valentinos Ioannou and Spyros Karagiannidis the Olympus group was founded with the emblem of the God of Olympus Zeus.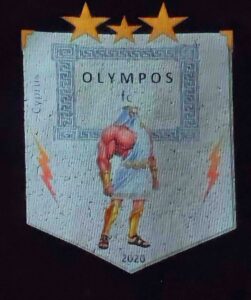 Where do you meet them? At the stadium of THOI Lakatamias, that is where they are based and every Friday they play friendly matches at 20:00.
Entry is free and you are also treated to your coffee.
Based on their quality and results, they are a team that can excel in a federation and progress and that is the next goal, their registration in a federation.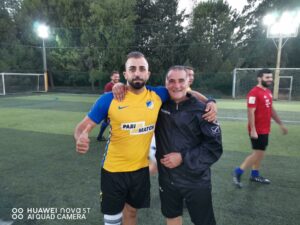 On its roster, the team has footballers who have played football at a high level.
– More striking examples are those of Panagiotis Antonopoulos who came through the youth team of Panathinaikos and also played in Kallithea.
– That of the defender Spyrou Karagiannidis.
-That of Dimitris Ignatiadis who played in Doxa Drama, while he also came to Cyprus on behalf of Doxa Katokopia under Pampos Christodoulou.
-That of Charalambos Hadjicharalambous who played in Doxa Katokopia in both the first and second divisions.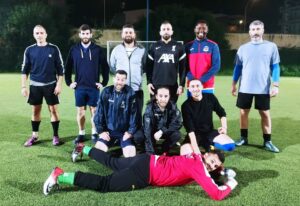 -That of the attacking former player of Doxas Giorgos Fotiou.
-Dimitris Flerianou who moved from Elpida Astromeritis.
-Also former Elpida goalkeeper Michalis Christodoulou.
-Valentinos Ioannou, a former Chester striker.
-The young player Marios Leventis.
-Perhaps the greatest football player who made Cypriot football Kostas Malekou.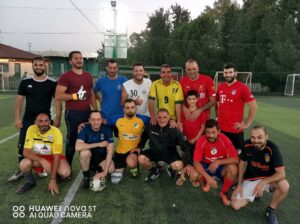 -The left winger Geadis Geadis.
-The former right back of the APOEL youth team Akis Agathokleous.
THE ENTIRE ROSTER OF THE TEAM IS AS FOLLOWS:
Mihalis Christodoulou
Dimitris Michaelidis
Dimitris Miguel
Spyros Karagiannidis
Panagiotis Antonopoulos Nesta
Konstantinos Tsangaridis
Marios Anastasiou
Dimitris Ignatiadis
Konstantinos Ladas
Akis Agathokleous
Neophytos Pilasas
Dimitris Flerianos
Christos Keramidas
Antis Charalambous
Marios Christou
Giannakis Sotiriou
Zebylas
Nikolas Sofroniou
Marios Leventis
Kostas Malekkos
Giorgos Fotiou
Charalambos Chatzicharalambous
Kyros Nikolaou
Geadis Geadi
Balentinos Ioannou
Tasos Agathangelou
Christoforos Michael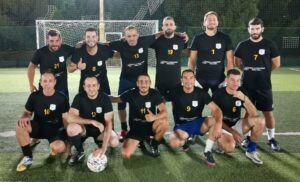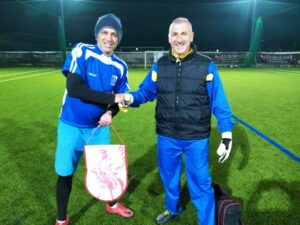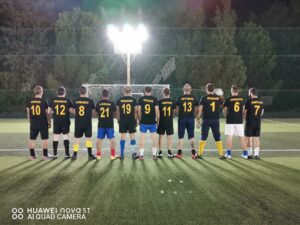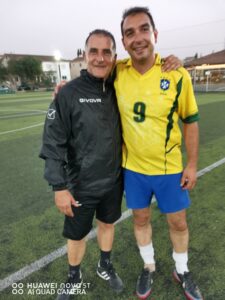 From ro maleon.com