Analyzing Franson's playing profile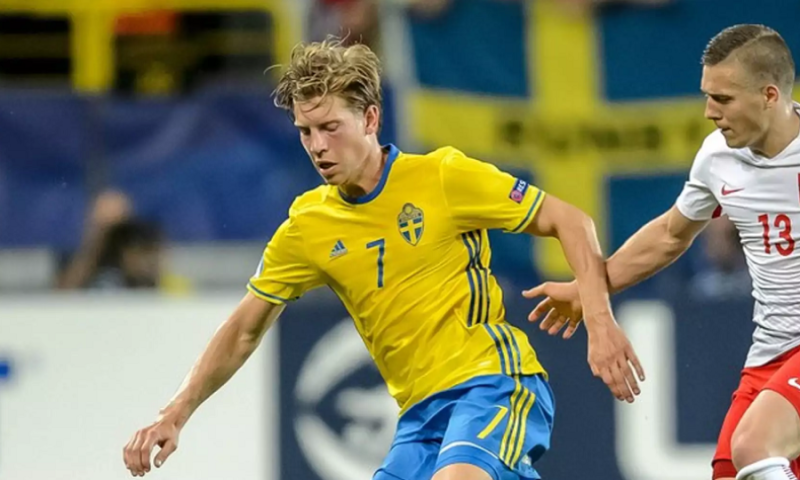 The latest transfer acquisition of Omonia is Alexander Fransson, with the Swede signing a contract for the next 2+1 years. Taking a quick look at his biography, the first thing that comes out is that he is a football player with important performances, since in addition to playing with the national team of his hometown, he also played in the Champions League groups. Also, he knows very well what championship means, as he celebrated three championships from three different countries (Switzerland, Sweden, Greece)!
However, don't overlook that in the last year and a half he only made seven appearances. Essentially, it is a fact that AEK Athens was not going to turn into his "Ithaca", but even though he made few appearances… these turned out to be enough for us to be able to derive some important information about his competitive profile.
So according to a source from Greece, the former international midfielder took some time to adapt to the conditions of his former team, but it is important to take into account that when he went there (February 2022) he found a team that was facing many competitive problems. During that time, the "yellow and black" were not convinced at all, which made the work of each new acquisition difficult.
However, the arrival of Matias Almeida in the summer of the same year improved things considerably, with the Argentine counting Franson as part of the rotation. In other words, he used him in four cup matches and in two more for the league. As we are able to know, although he played mainly against teams with low capacity, he himself left a positive impression.
He stood out for looking for the substance in his transfers, avoiding moves that would have risk. He appeared to be a player who has a good close pass, who likes to see the field and who prefers to go safe. Also, despite the fact that in his career up to now he has played in all positions of the center… a more organizational role suits him better (box to box that is). This is due both to the positives we mentioned above, and to the fact that he is not particularly distinguished for his speed.
In short, the "greens" seem to have added to their roster a football player with important performances who comes to provide more solutions in the center area. From then on, the stadium will be a mirror… and for the Swede.