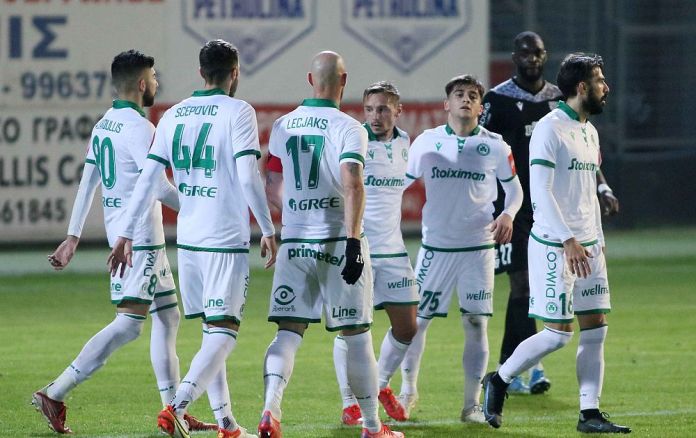 Mission was performed in "Famagusta-Return" and again the switch turned to the championship. Omonia prevailed 5-0 over POX and took care of the institution of the cup, since it is one and a half feet away in the "8" of the tournament. The positives from Thursday's game are many for the team of the capital, however, all its problems have not been magically solved….
The "clover" scored five goals with an equal number of players, at a time when its offensive difficulty is the main dysfunction of this year Omonia. Asante, Boteak, Kakoullis, Christou, Cepovic found the way to the nets, with each of them being a separate case. Ganezos returned after a long absence and with… good morning he did what stood out last year until his injury. The Frenchman, who is having a difficult time this season due to injury and mediocre appearances, scored from the white ball and will help a lot in his psychology in view of the continuation.
The 20-year-old Cypriot striker has been looking for the goal for a long time and made it 3-0 against POX. Finally, our Christ… was introduced in the best way after in his first appearance he scored a beautiful and difficult goal, sending messages to Berg that "I am here" and he told us… "Good evening". At a time when Tzionis will shake a handkerchief and it is not excluded that the 19-year-old will be the new revelation of the greens!
As for the Serb, he accepts a huge challenge as he is far from his best self, he can not help scoring, while the Norwegian coach insists on his case…
From there on, the revelation of both Berg and Andreas Dimitriou about the transfers, which are just around the corner, monopolized! According to what was said, Omonia is close to acquiring a striker, a position that needs significant reinforcement in view of the difficult continuation.
Finally, on the positive side from yesterday's match, it is the return of Youste who feels perfectly healthy and zero passive, with Panagi having an easy task. In view of the match with PAEEK that will be held on Monday, Hubochan and Papoulis are doubtful, while Sehou-Basirou-Zachariou are out.
Like this:
Like Loading …