Reappearance of Nigerian goalkeeper with great presence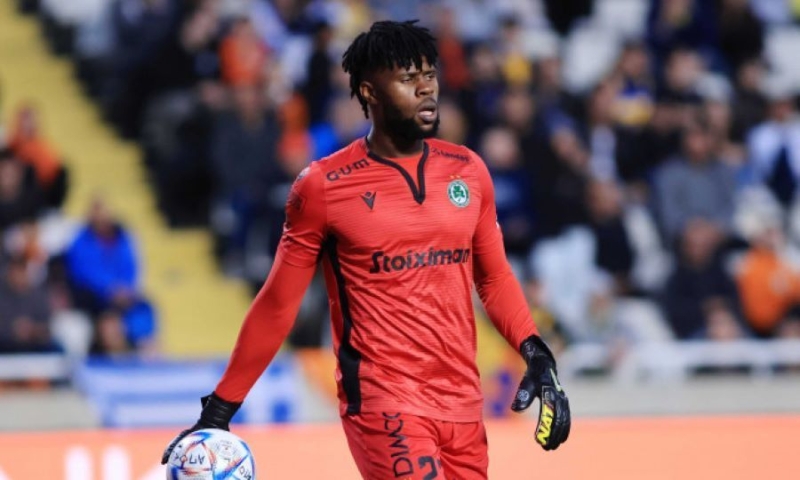 One doesn't need a second thought when asked to name the man of the match in yesterday's derby. The reason for this is the reappeared Francis Uzoho, who turned the tables on the "green" goal and kept the zero passive for his team.
The save, however, which was the impression of the great class of the Nigerian, took place in the 90+2' when with an amazing effort on the head of Crespo…he literally flew and took the ball out of the net.
He manages to find way to distinction, showing everyone his great value
Let's remember what Sofronis Augusti said yesterday about the goalkeeper of the greens: "His performance with Manchester was great. We have a group of goalkeepers at a high level. Today Francis was excellent and when you have Fabi in front of you it is not easy. He is definitely a very good goalkeeper".
Francis Uzoho is having a great year. This year he has 18 participations in the championship, with the one immediately before yesterday, taking place on March 11, 2023 in a match again with APOEL (1-1). And he has four participations in Europe, the highlight of which was his brilliant presence at "Old Trafford" which reached the … thousand mark. He has also been involved in the cup.
25-year-old Francis Uzoho is the player who has received a lot of criticism for his form at times, but he has always made sure and makes sure to give his answers on the pitch. He manages to find his way to distinction, showing everyone his great worth. With de Fabiano, they are today, by far, the best duo of goalkeepers on our island.
When Omonia included him again in the 2021-22 season, some scoffed. Both the player and Omonia. At that time, APOEL considered him finished. If until yesterday they had not been convinced of their gross mistake, yesterday they certainly would.