Without her, nothing happens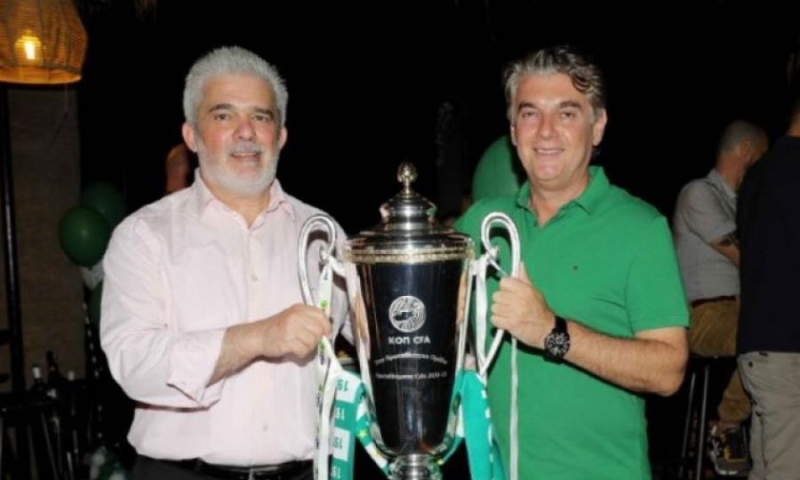 "If we all sit down with good will, we can find the solutions and move forward. We are all Homonians. We must proceed meaningfully and consensually".
This was mentioned yesterday, among others, by the president of the Omonoia union, Marios Argyridis, on SPOR FM 95.0. I don't think there is a person who disagrees with what the president of the union said.
It is true that a lot of time has passed unused
From what he has said, meetings between the two sides have even been set. It is true that plenty of time has passed untapped. The issue was raised publicly by Stavros Papastavrou on October 31, 2022, (almost four months ago), but it had been created before.
The contacts expected to be made are not the first. They have been done before, but to no avail. With the impasse plus the simultaneous – irritating and demeaning for the world – lack of information, a toxic atmosphere was created by various well-wishers who transferred to the internet, but also to the coffee shops and a few arlumbes. For example, those who do not want Stavros Papastavrou almost told us that climate change is also to blame.
There were also strong confrontations between Omoniats. However, it is to the credit of the world of Omonia, that despite the fact that it has been in the dark for a long time and at the same time sees its team faltering and deviating from its goals, it did not show extreme behaviors, except for a few exceptions.
In the absence of convergences, contacts between the two sides stopped for some time. A few days before the elections, contact was made again through the mediation of a third party. Now the negotiations must finally run to see if there is common ground.
For the time being and based on what preceded the contacts that took place, one cannot express optimism about their outcome. Unless it is demonstrated by both sides, what has been absent so far. The good will.