A few hours before the premiere, things do not give optimism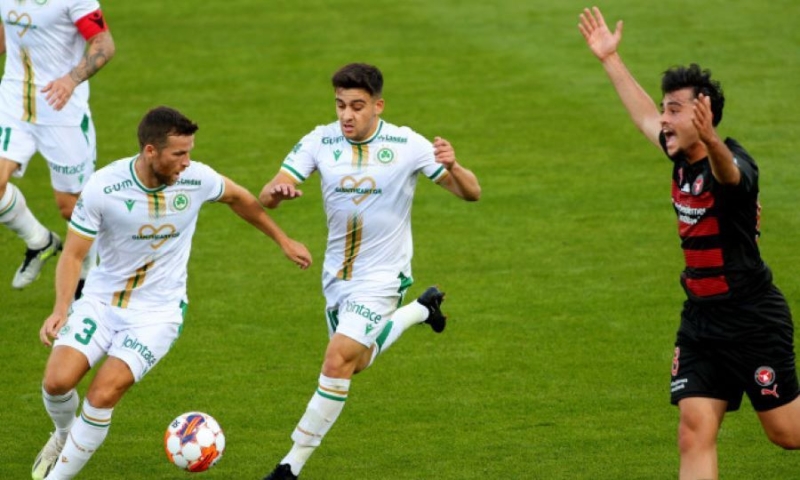 The European positive course for Omonia in the current season is now a goal without object.
Obviously Omonia did not deserve the heavy defeat, but the same cannot be said for the elimination because of the 180 minutes of competition played on the grass, the opponent was better, regardless of whether Omonia is right to cry about the penalty phase and the relegation of Kousoulos.
So far the players who have come have not convinced that they are able to lift the team
Omonia, in the five official matches it has played this season, has not convinced even its most well-intentioned fan that it will be better than last year. Everyone sees that the team must be inoculated with players possessing the quality to lead them on a title challenge. Not alone, of course, but in combination with the existing material, with the chemistry that gradually occurs. So far the players who have come in have not convinced that they are able to lift the team. Not even our familiar Willy Semedo, who still seems to be searching for the new environment.
Senou Koulibaly, Marquinios Cipriano Willy Semedo and Veliko Simic are currently trapped in shallow waters. As far as the numbers are concerned, we have the following:
Senou Koulibaly: 4 appearances in Europe as a starter with 337' playing time and a 1 goal.
Marquinios Cipriano: 2 appearances as a starter (115 ' participation time).
Willi Semedo: 4 appearances all as a starter (340' participation time).
Veliko Simic: 4 participations 1 as a starter, (125' participation time).
All except of the Serb played ninety minutes in the Super Cup match with Simic playing eight minutes as a substitute. statements that were made recently – and to make the premiere in the league on Monday, while the world is justifiably in deep thought.
It is a real shame that Omonoia will experience again this year what it experienced last year. Because the scene he is experiencing in the aspect of reinforcement gives until now, like last year, but with a different scenario, the feeling of inefficiency. Every summer the same story?